Government
From large Department of Defense aircraft hangars to local public library cooling, Airius can assist with designing the appropriate fan system to provide air movement to reduce HVAC system cooling loads during summer and recirculate warm air to the floor during winter. All Airius fans are engineered and made in the U.S.A.! Federal, state, military and municipal organisations have turned to Airius for cooling air circulation and destratification solutions.
Increase comfort for visitors and staff
Save energy – up to 30% off cooling and heating bills
Great for horizontal air movement too
Improve your HVAC efficiency
Combat stagnant stale air
Perfect for heritage buildings -reduces A/C ductwork
Request a Quote
Learn More
Made in the U.S.A.
We have a history of working with the Australian and USA Department of Defence, U.S. military, and state and local municipal offices to retrofit buildings and spec new construction in the U.S. with more than 10,000 units installed by the U.S. government to date.
Airius fans are proudly engineered, manufactured, and distributed around the world from our manufacturing and corporate headquarters in Colorado.
 Benefits to Government Facilities
Up to 35% reduction of heating costs
Up to 30% reduction of cooling costs
Increased comfort for employees and visitors
Maximises the efficiency of all types of HVAC systems
Simple installation
Utilises process heat, lighting and solar gain
Reduced run time on existing HVAC equipment
Reduced internal condensation and wet floors
Reduced ceiling temperatures increasing lighting lifespan
PHI units help mitigate odours, mould, viruses, bacteria and VOCs
Similar Applications
Hangars
Training Facilities
Maintenance and Vehicle Storage
Drill Halls
Armories
Recreation Centers
Vehicle Simulation Facilities
Court Rooms
Jails
Offices
Lobbies
Fire Stations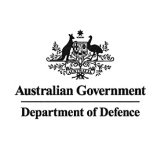 "We installed them (Air Pear with PHI) in an existing jail pod with seventy-three full time occupants. The odors in that area were extremely bad. We let the fans run for about two weeks and conducted a basic survey with the guards that attend that pod most frequently. Our survey came back with results showing a positive change in the air quality. I personally walked the area before and after the installation many times and noticed a significant change. Our next test was to turn off the fans without notifying anyone. There was an immediate request from the guards to have the fans turned back on. So we did and they were very happy….I am confident you will be more than pleased with these products and can honestly say that working with all of the people at Airius has been a real pleasure. Considering I work for a local government, it is only in my better interest to implement products that are a rock solid investment."

Greg Billings

Greg Billings, Building Automation/Energy Management Design Specialist, Boulder County Architect Office
"…when we tested the Airius product we found that it did everything that it claimed it would do. Basically the Airius product proved to be vastly superior to any other product tested. To date, our company has installed over 900 Airius units at Ellsworth and Minot [Air Force Bases]. In the near future we will be installing several hundred additional units and expand our installation program to other like kind facilities."

Chuck Miller

Energy Rep, Bitter Creek Pipelines