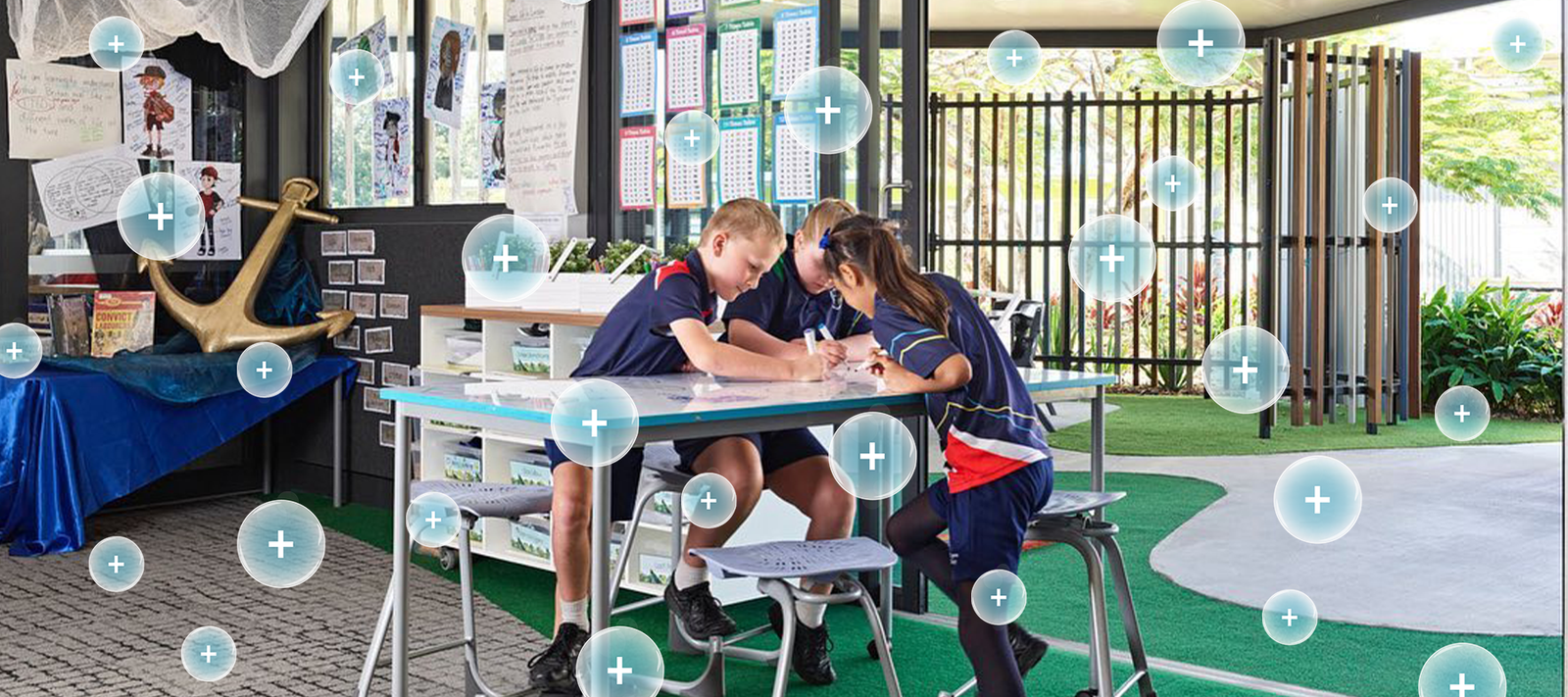 Proven to reduce over 99% of Surface, and 97% of Airborne Bacteria, Mould and Virus's
How Do Our Air Purification Systems Improve Air Quality In Educational Environments?
Why It is Important to Improve Air Quality In Educational Facilities
Improving the air quality within educational facilities and protecting students and teachers' health and safety is imperative. The reduction or elimination of germs, bacteria, VOCs, viruses, and other airborne and surface contaminants can ensure the occupants' health is not compromised. As well as bacteria, viruses and other contaminants, dust, pollen, mould spores, dander and other pollutants can threaten the environment. By protecting students and staff members' health and safety, can they continue to remain safely within the classrooms and other educational facilities, allowing them to stay at school.
Air Purification systems installed into the HVAC systems can surface, and airborne contaminants are prevented and eliminated within school facilities. The 'Ionised Hydroperoxides' emitted from the Air Purification system acts as a natural cleaning agent, attacking airborne and surface contaminants—installed in HVAC systems, such as ducted or split air conditioners.
Compared to educational facilities that do not have Air Purification systems of any sort installed, airborne and surface contaminants can threaten the health and safety of all space occupants.
AIR PURIFICATION RETAIL & COMMERCIAL SOLUTIONS
PHI Fans
Ceiling Height – 2.5m – 10m
Available in Air Pear, Suspended and Designer Series fans.
Multi-Directional – Direct the air where you need it.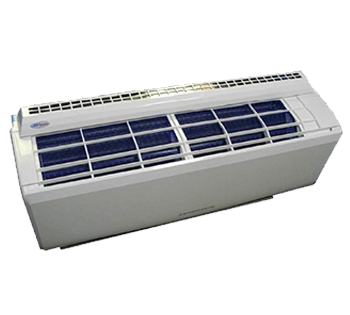 PHI Split Systems
Can be retrofitted into existing Split System AirCon
Fast & Simple Install
Incredibly Cost Effective
PHI Ducted Systems
Retrofits into existing Ductwork
Air Purified in a matter of hours
Fast and Cost Effective
PERFORMANCE
4-log reduction (99.99%) surface bacteria/virus reduction.
Over 80% VOC reduction.
78% of Microbes in human sneeze killed at 1 metre.
97% airborne bacterial reduction.
99% reductions of E. Coli, Listeria, Strep, Bird Flu and many more.
85% odour reduction.
97% airborne mould reduction.
Approved by the USDA, FSIS and FDA for use in food processing plants.
US Military approved for mould protection in field hospitals.
Tested and approved by the Chinese Government for protection against the SARS virus.
Used to mitigate airborne bacteria, mould, viruses, smoke, odours and VOC's in applications such as hospitals, care/nursing homes, doctors offices, offices, schools, food preparation facilities and many other applications.
Note: The Airius AOT Cell is not a medical device and no medical claims are made.
AIR PURIFICATION IN THE PHI CELL
We have an Air Purification Solution for every situation, from fans to  conditioning ducts, split and package units Airius has a proven and immediate solution to fighting viruses, mould, bacteria, VOCs and odours.
This advanced Air Purification Technology can be retrofitted into existing air conditioning ducts, split and package units for less than a rounding error on business losses. When such a cost effective, proven and effective solution is available what are you waiting for?
Emitting advanced oxidation plasma (0.01 – 0.02ppm), the fan circulates Hydro-Peroxides, superoxide ions and hydroxide ions throughout the space, neutralising more than 99 per cent of micro-organisms.
The breakthrough in the advanced oxidation technologies is a group of oxidants known as Hydroperoxides that have been a common part of our environment for over 3.5 billion years.
Additional Media Coverage
Forbes,  Chipotle Mexican Grill – Click Here
McDonald's, 10 Las Vegas stores install REME HALO  – Click Here
TGI Friday put REME Halo in 566 stores – Click Here
CycleBars reopening with REME HALOs – Click Here