Supermarket Cooling & Heating
There is a reason Airius fans are the
WORLD STANDARD

in thermal comfort for supermarkets & grocery stores.

It's no secret that effective cooling, heating and "thermal comfort" in a supermarket / grocery store is extremely important.

If it's too COLD or too WARM, you risk:
Customer & staff discomfort
Less aisle linger time (especially in cold aisles!)
Fewer sales
More wastage / spoilage
Increased energy costs (from fridges working harder)
Unsightly door condensation (hiding products, reducing sales)
Fewer repeat customers
and MORE…
Read on to discover how installing Airius fans resulted in a 30% INCREASE IN SALES for other supermarkets and grocery stores around the world…
TRUSTED BY WORLD LEADING BRANDS INCLUDING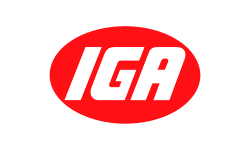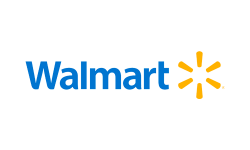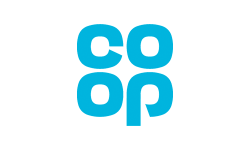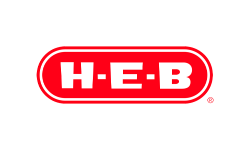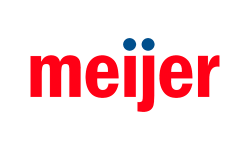 Getting your grocery store's thermal comfort and destratification right could
save you thousands.
Everyone knows how supermarket refrigerator aisles feel. Cold! Uncomfortably cold.
The key concern of all supermarket operators who want to improve the thermal comfort in their cold aisles is that some areas of the store – namely, the inside of the cold cases – need to remain stratified.
Any air movement around the cold case will have significant negative impact on food quality, energy use of the fridge cases, and condensation. Apart from being unsightly, this condensation on the outside of fridges can also create slip hazards, introducing another type of risk to the supermarket owner.
These costs, or risks can be very, very costly…
How many tens of thousands of dollars of food can be in one fridge case?
What is the energy cost of a fridge running inefficiently multiplied by ten or twenty fridges a store?
How much will a slip-and-fall lawsuit cost you in legal fees?
Supermarket destratification is becoming standard practice in supermarket and retail outlets all over the world, to help improve customer comfort and reduce energy costs.
But there can be a negative impact on the overall air-conditioning in the store if the destratification process is not correctly implemented. Airius has been helping customers achieve this goal with the world's leading destratification fan system for almost 20 years.
TALK TO AN AIRFLOW EXPERT
Understanding Destratification
Stratification is the tendency for hot air to rise towards the ceiling in large buildings with tall ceilings, and grocery stores often face this problem due to the variety of temperatures present in the store.
From the cold cases to the deli, with the front doors opening and closing for every new customer, maintaining a consistent temperature is tough. Without a destratification system, a badly stratified grocery store can be an awfully unpleasant place to work or shop.
Fogging on exterior glass of case doors?
Slip hazards at entrances?
Destratification can help here, too! Airius helps solve issues with stratified air with a line of high-impact destratification fans.
Our sales team is ready to help you understand the movement of air in your store to benefit supermarket cooling and heating and recommend a selection of fans that suit your specific needs.
Not only will an Airius fan make your store more comfortable for your employees and patrons by equalising the temperature, it can significantly reduce HVAC bills by reducing the cooling load during the summer and recirculating warm air to the floor during winter.
Airius owns a utility patent on two key components of the Air Pear, the stator and venturi nozzle. This patent allow us to build a product that, unlike a ceiling fan, provides a narrow column of air that can be directed. This is a crucial component of grocery store destratification, as these components are built so that they will not interfere with open cold cases.
Airius fans can be installed in both dropped ceilings or an exposed structure.
TALK TO AN AIRFLOW EXPERT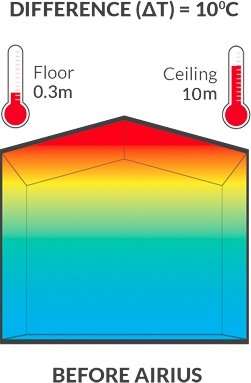 Encourage Lingering in the Aisle
With energy prices on the rise, savvy supermarket owners need to do everything they can to reduce costs and increase customer spending to maximise profits.
As well as encouraging longer linger-time in aisles (meaning larger spend), Airius fans offer many other benefits including:
Improved comfort levels for staff and customers
Up to 35% savings on heating and cooling costs
Up to 50% reduction in carbon emissions
An average ROI of under 24 months
Low running costs
Recycles heat from existing equipment
Works seamlessly with existing HVAC systems
Reduces HVAC maintenance costs
Significantly reduces condensation
Eliminates cabinet fogging
Dries spills and leakages quickly
Increases lighting lifespan
Recirculates heat
Airius fans are sleek, stylish and unobtrusive, and can be seamlessly installed into any ceiling type, without the typical considerations needed with other large blade fans.
Take a look at some of our previous supermarket and retail installations: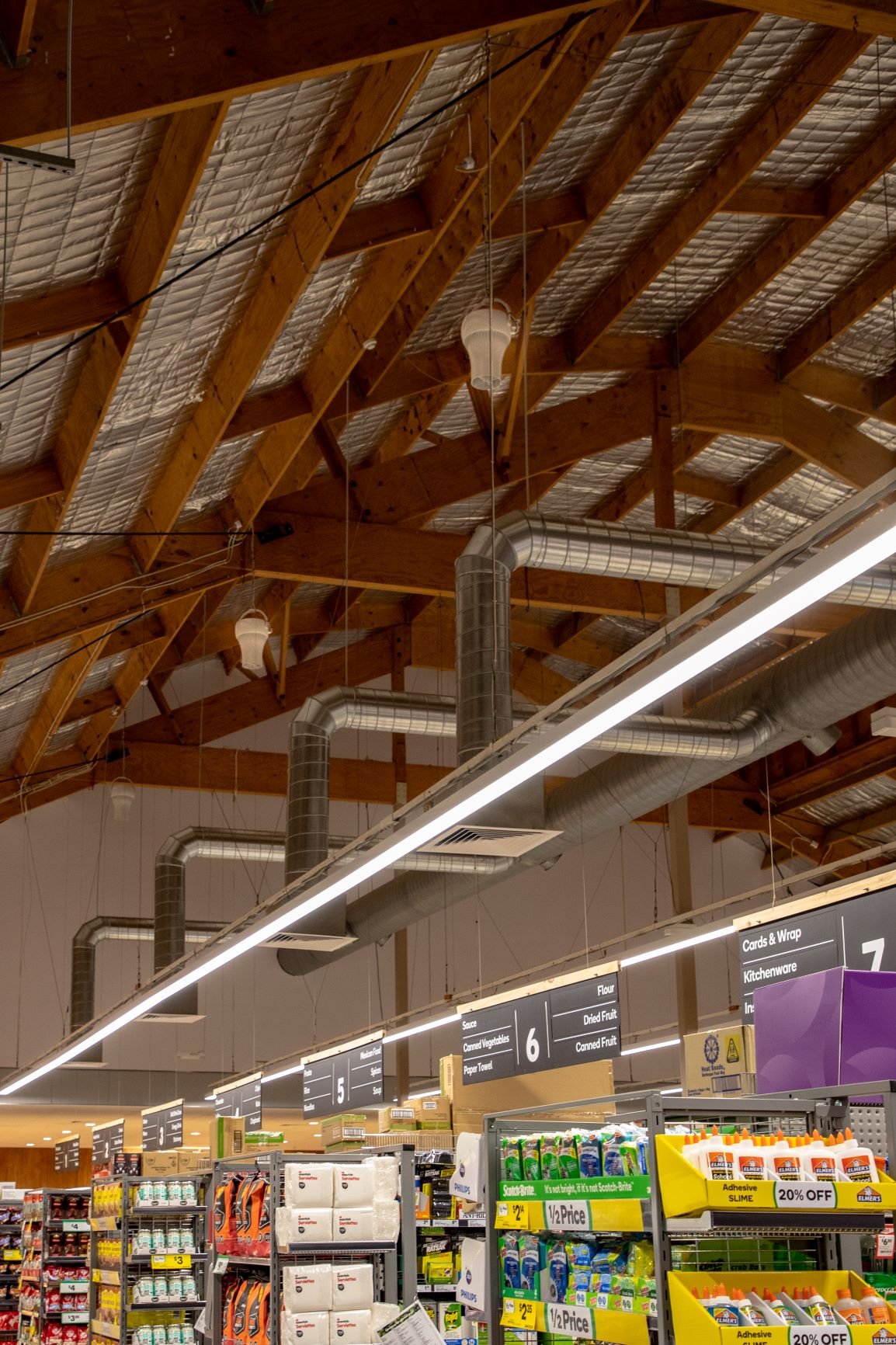 Woolworths, Williamstown, VIC
Benefits of Airius Cooling & Destratification for Grocery Stores
Up to 35% reduction of heating costs
Up to 30% reduction of cooling costs
Massive improvement in cold aisle comfort
No negative impact on fridge cases
Increased consumer dwell time in cold aisles
Increased comfort for employees and visitors
Balances temperatures in supermarket
Simple installation
Utilises process heat, lighting and solar gain
Reduced run time on existing HVAC equipment
Reduced internal condensation and wet floors
Reduced ceiling temperatures increasing lighting lifespan
PHI units help mitigate odours, mould,viruses, bacteria and VOCs
Entrances & Vestibules
Bathrooms (Great PHI application)
Cart Storage Areas (Great PHI application)
Back of House
Loading Docks
Bar & Dinning Areas
Distribution Centers
Convenience Stores
"Optimum Control Technologies is actively involved in LIVE energy monitoring of the various elements of electricity use in Supermarkets - namely air conditioning, lighting and refrigeration. One of the age old problems has been the temperature variations in supermarkets caused by 'spillage' of cold air from dairy cabinets. This can create a temperature variation of up to 7 degrees in cold aisles.

This temperature difference reduces 'dwell times', particularly with older customers in cold aisles and Air Conditioning sensors are 'confused' between the need to heat and cool, depending on locations within the store.

We looked at huge fans but they presented safety and noise problems. We then discovered the AIRIUS system of purpose designed fan units designed specifically for Supermarkets. We decided to run a limited trial in Frewville Foodland in Adelaide and the results were amazing, defying all the sceptics.

Customers' noted the improvement in cold aisle temperatures immediately, where it had been a regular cause of complaint. Temperatures throughout the store became more balanced without making a single change to the air conditioning settings. They had no visual impact, even with a relatively low ceiling height. They did NOT have any impact on refrigeration running costs despite many predictions they would – we know this because we are measuring the live running costs of the refrigeration system.

We therefore conclude and recommend the Airius system to any supermarket wishing to improve customer comfort levels at a very low running costs."

Dennis Hensman - Managing Director

OPTIMUM CONTROL TECHNOLOGIES
"Initial results are pleasing with the retailer reviewing these in more detail and hoping to expand the trial to further stores. A spokesperson for the retailer said "the initial results are looking positive with promising results, particularly on warmer days.

In addition, "on cooler days we have found a 1.5-2 degree temperature increase" in the store which has helped to improve comfort and reduce heating costs. Current overall store energy savings are running in summer at around 30% and winter at around 8% plus a two degree temperature increase."

Engineering Contractor

MAJOR AUSTRALASIAN RETAILER
"We are the refrigeration engineers for the Foodworks Supermarket store in Myrtleford, Victoria. It has a floor area of approximately 2000 square metres. Our client's store was cold and uncomfortable for the customers as well as the staff, especially in the cold aisles. This was due to a pre-existing design fault. To solve the problem, we looked at a (plant upgrade) until we came across the Airius Air Pears.

We installed 8 x Air Pear 15 Standard units in the cold aisle, suspended off the roof structure. The heat sitting at ceiling level was pushed to the floor, the immediate effect being increased comfort in the store for both customers and staff.

The Air Pears are a cost effective solution, they are quiet and we can adjust the speed if and when required by using a speed controller. I would not hesitate in recommending Air Pears, they have solved our issues and are a cost effective investment."

Shaun Davis - Director

MB REFRIGERATION
"There have been huge benefits with the overall reduction of relative humidity where the Air Pear destratifiers have been installed."

Tom Hutchinson

Enreps LLC, Energy Management & HVAC Consultants
"When I first saw the Airius Units I was very skeptical about them and really didn't understand how they would work. The Airius Thermal Equalizer is a truly remarkable product with what they really do. They have neutralized and even out the temperature. The Airius units utilized the warmer air in the ceiling by bring it down in the aisles and mixing with the cooler air therefore, has balance and equalized the temperature. After installing the Airius Product I have received very positive feedback. There are no more complaints about the Freezer section aisles being too cold."

Bob Booth

Electrical Dimensions, Portland
"We have been using Airius fans in our grocery stores for many years. The fans have always been reliable and provide excellent air movement. Since we started purchasing these fans I have never had an issue with them. All the employees of Airius that I have had the privilege of working with have been excellent and very responsive. Airius is on the cutting edge of air movement and is always looking for ways to improve their products. Definitely an economical solution to air stratification issues one might have. I have nothing but praise for them and recommend it to any company."

Daniel Abrahamson

Lead Maintenance Technician, Natural Grocers Vitamin Cottage