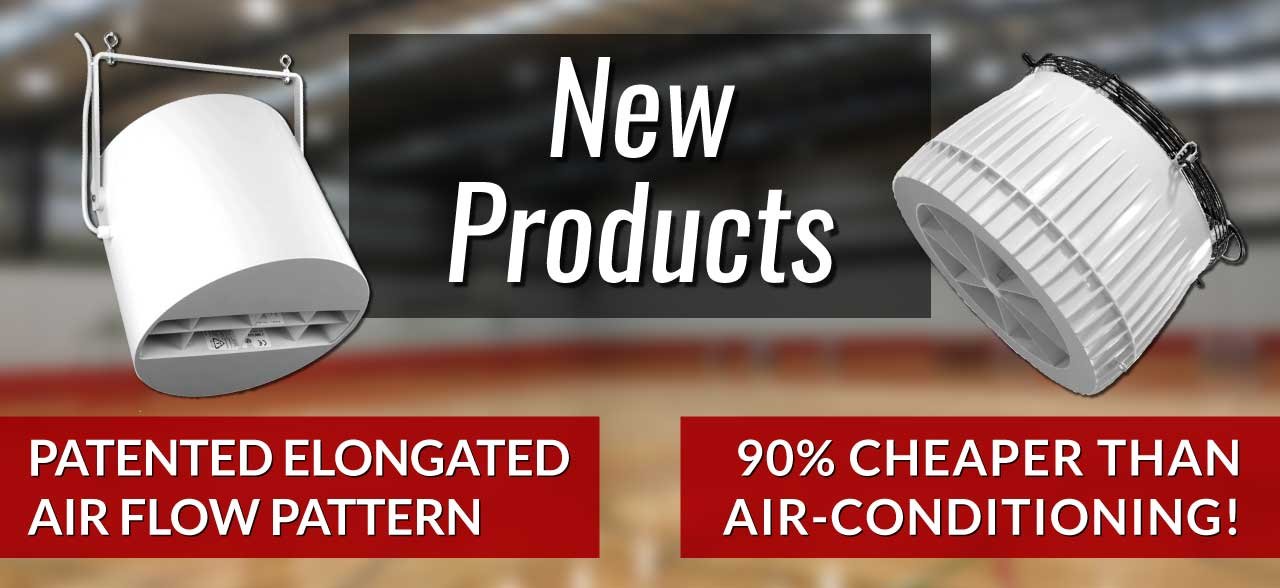 What a year it's been for Airius. A massive increase in sales and some great new cooling systems launched to the Australian market.
The GS400/EC Sapphire Plus
The big story for Australian facilities, mechanical engineering and architectural markets is the release of the Airius GS400EC Sapphire Plus. Designed specifically for cooling the G400EC discharges air at an impressively high velocity of 2.89 m/s @10 metres distance. This is at a thrust of 14.89 Newtons, expelling 1600 l/s. In simpler terms, these numbers equate to a heap of air moving through a relatively small unobtrusive fan case and low energy consumption. This unit is second to none in terms of energy efficient air movement for ceiling heights 8-15m.
Demand for this unit has been overwhelming since its orders opened in July and arrival on shore here in October. We have already installed over 100 units into a range of facilities including sports halls, warehouses, factories, climbing gyms etc.
In these applications many customers were considering HVLS type fans until they saw and experienced the Airius unit (they only weight 13 kgs so we can easily take them to show clients and literally 'blow them away.)'
Interestingly, we recently played around with this fan and removed the patented stator to see how the air flow was impacted. Despite having the same motor etc the throw was significantly reduced, and the air flow disrupted and, well, to be honest, not of much value. It reinforced to us the value of the turbine design and its significant improvement in performance over cheap tube and bucket fans that have no or limited engineering input and can't copy our patent. Making them just poorly performing fans in tubes.
Have a look at the list of some of our latest customers using the new GS400 EC Sapphire Plus:
•   Daly River Aboriginal Community Centre – Katherine (8 units)
•   Smithfield State High School – Nth QLD (5 units)
•   Our Lady of Sion Catholic School – Box Hill, VIC (8 units)
•   The Southport School – Gold Coast (6 units)
•   Flinders Community College – (2 units)
•   Gungahlin Primary School – ACT (4 units)
•   Presbyterian Ladies College – WA (6 units)
•   YMCA – Warwick (8 Units)
•   Revolution Sports Park – Newcastle (14 units)
•   The Iconic Warehouse – Sydney (16 units)
•   North Walls Climbing Gym – Melbourne (2 units)
•   Urban Extreme – Brisbane (8 units)
•   Macquarie University Badminton Courts (2 units)
The Narrow Aisle Duckbill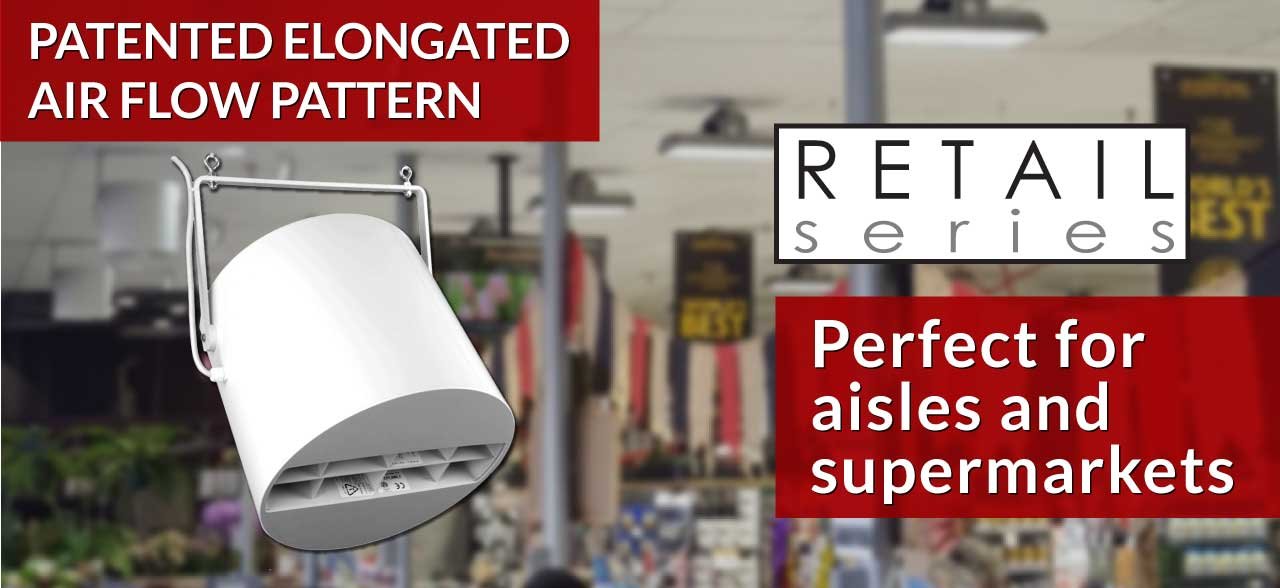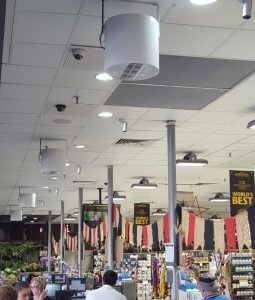 Another great product release this year was the Airius R20 EC NA.
Known as the 'Narrow Aisle' and nicknamed 'The Duckbill', it was originally created due to demand from some of the largest department store and supermarket operators with very narrow cold aisles.
We bought it out here and while we have installed it into some supermarkets here in Australia, the elongated air flow footprint has provided some interesting applications for this unique fan.
No other fan design offers this type of airflow with all the benefits of an EC motor and an architecturally pleasing aesthetic.
The Ramada Hotel in Port Douglas, North QLD, utilised typical ceiling fans to keep their customers and staff cool at their reception desk. These were proving to be insufficient, so they tried mounting one of the Airius R20EC 'Duckbill' fan on the wall behind their staff. They were so happy with one unit they purchased another five and installed them. Now both staff and customers are cooler, and the sweep fans don't even get turned on.
See the photo below.
Just another innovative way you can use the range of unique Airius fans.
Stay Cool,
John Brodie, MSc (Sus Des) U Syd 
Managing Director, Airius Australia