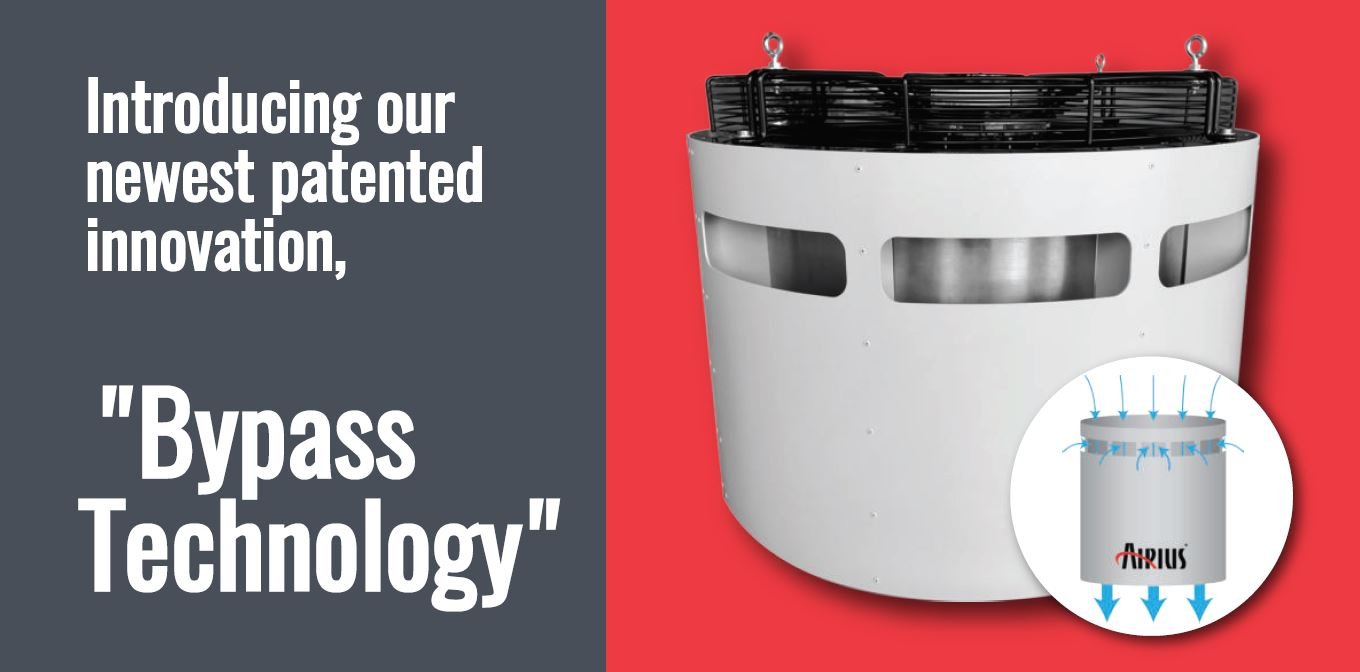 Welcome to the next innovation in Fan Technology. Our two newest products the G560 Diamond  and Onyx both include the innovative and patented "Bypass Technology®" which draws immense amounts of air through the fan, far surpassing traditional bladed fans.
Don't believe us… Fact: "The G560 is in a class of its own creating a massive Thrust of 21.28 Newtons." Nothing Else Comes Close!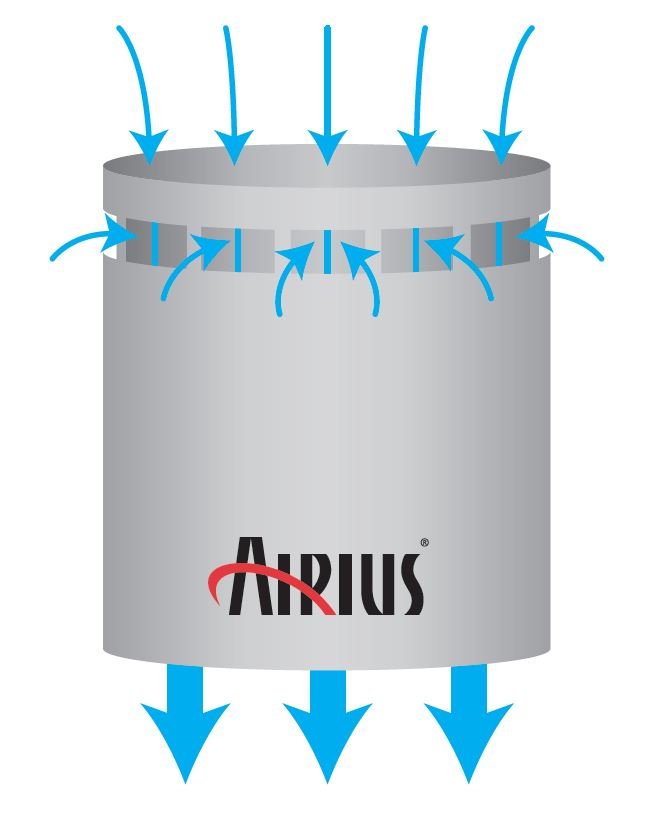 How Does Bypass Technology Work
Bypass Technology applies the same aerodynamic features as Dreamliner jet engines. Capturing and propelling large volumes of air through the system.
Traditional fans try to push available air downwards, Airius hidden blade fans capture and push massive amounts of air throughout the space, and  the  innovative Bypass Technology takes their performance to the next level, entering and propelling additional air captured at the top and side of the fan. This increases the fan's airflow capability by 15-20%, without increasing energy use.
Products with Bypass Technology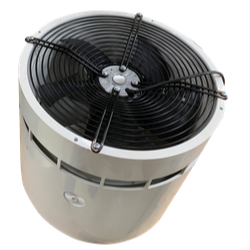 G560 – Large Spaces
The G560 is the "Mother" of all fans, designed for Australian heat and for the Large Open Spaces market; this fan is our most powerful yet. With a whopping Thrust of 21.28 Newtons, the G560 is designed to cool in the hottest of  Australian conditions, ideal for Stadiums, Halls, Concert Halls, Gyms, Warehouses and Retail stores.
ONYX – Great All Rounder
The Onyx is a great all rounder fan designed for optimal performance in a compact and effective fan. Ideal for spaces from 4-8m high, the Onyx will blow you away when you compare output and cost.
Ideal for schools, offices, retail, sheds, gyms, healthcare facilities etc.