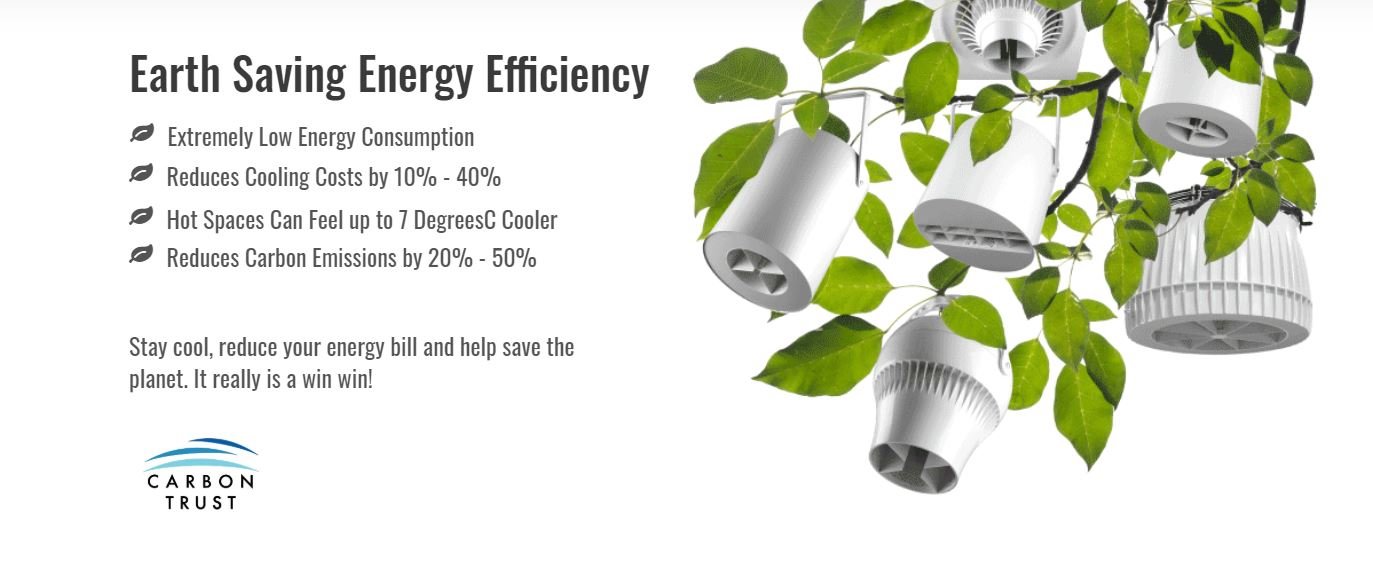 What a massive financial year we have had at Airius. With EOFY done and dusted we wanted to say "Thanks", thanks for making this our best year yet. Thanks for loving, specifying or installing an Airius Fan this year. You're amongst some of Australia's biggest and most reputable retailers, schools, warehouses, resorts and businesses.  Thanks to you, we doubled in size, almost doubled our sales and support team, we tripled the number of fan installations, and most excitingly, we also doubled the size and tripled the performance of our biggest fan to change the way we expect to be cooled in Large Open Spaces.
The G400 Sapphire Large Open Spaces Fan took the Australian market by storm this year proving to be the most energy efficient and smallest fan to push out such large amounts of airflow. Haven't heard about the G400? Ask us for more info or a demo.
Here we are with the team at Brisbane Boys College (BBC) at our G400 Demo Day in May where they installed 24 x Airius G400 EC Sapphire fans! Councils, Architects, Builders, Electricians and even the end users were all blown away with its output and ability to cool a large "Australian" space.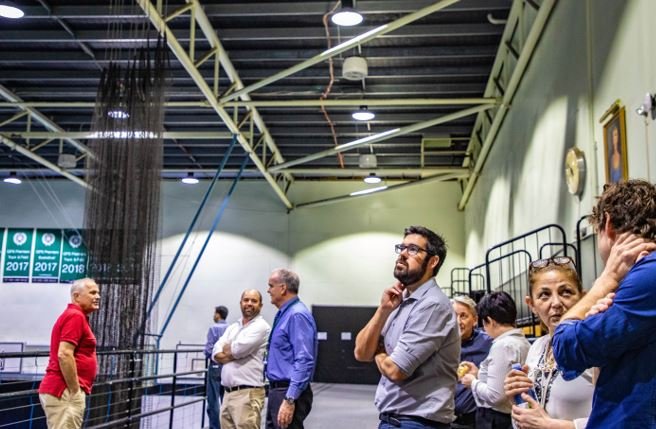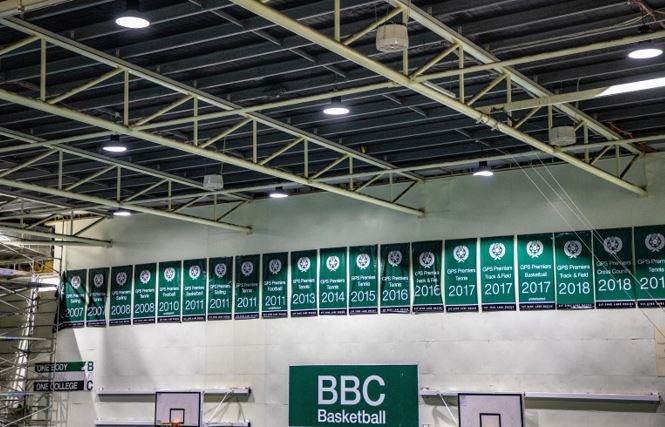 We attended the EduTech / EduBuild Expo and Conference in Sydney in June and it was a major success. Again, the G400 EC Sapphire is hitting the mark in school sports halls and assembly areas, with Teachers and Principals excited to see them in action.
But don't worry the Air Pears and soon to be released Onyx kept everyone talking. In line with the expo we updated our product range brochure and have added in some new products and some not yet released products that will excite the market. Want to see a sneak peak of the "coming soon fans", you can request a copy below.
Request A Copy of Our New Product Brochure
The brochure includes:
Released this year
G400 EC Sapphire, a fan designed for large hot Australian open spaces. And we know we have a lot of them here. The G560 EC Diamond will be released later this year and is the evolution of the G400; its bigger and pushes out even more airflow than you could believe possible, by using our new Bypass Technology™.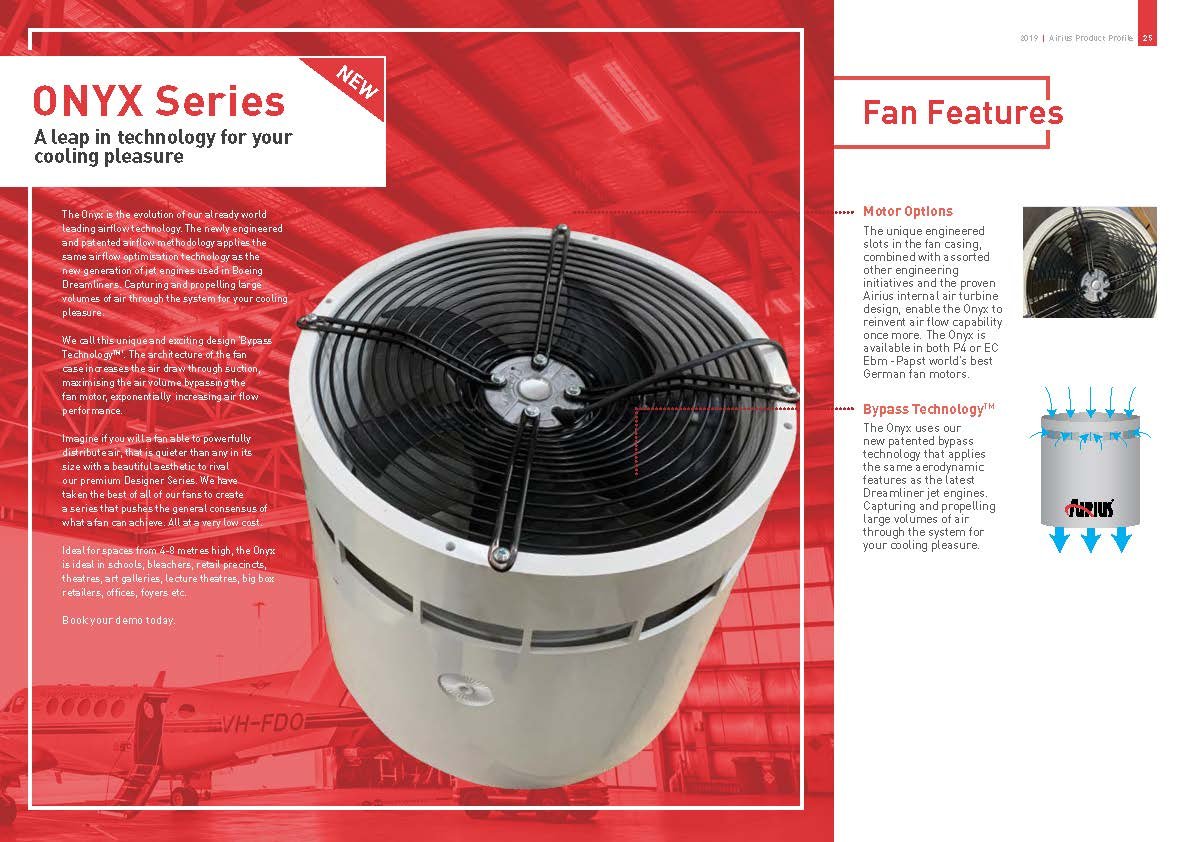 Coming Next Financial Year – Sneak Peak
Onyx –  A new fan designed to harness' our new Bypass Technology™, this fan uses a similar design concept to that used in the new Boeing Dreamliner engines. This is a must-see fan.
With so many exciting things happening last Financial Year, we look forward to working with you as we continue to grow and show the innovation of the Airius Fan Range.
PS: Are you following us on Facebook or LinkedIn? We place great install images and testimonials there. We even do some airflow problem solving there too.    Join us!