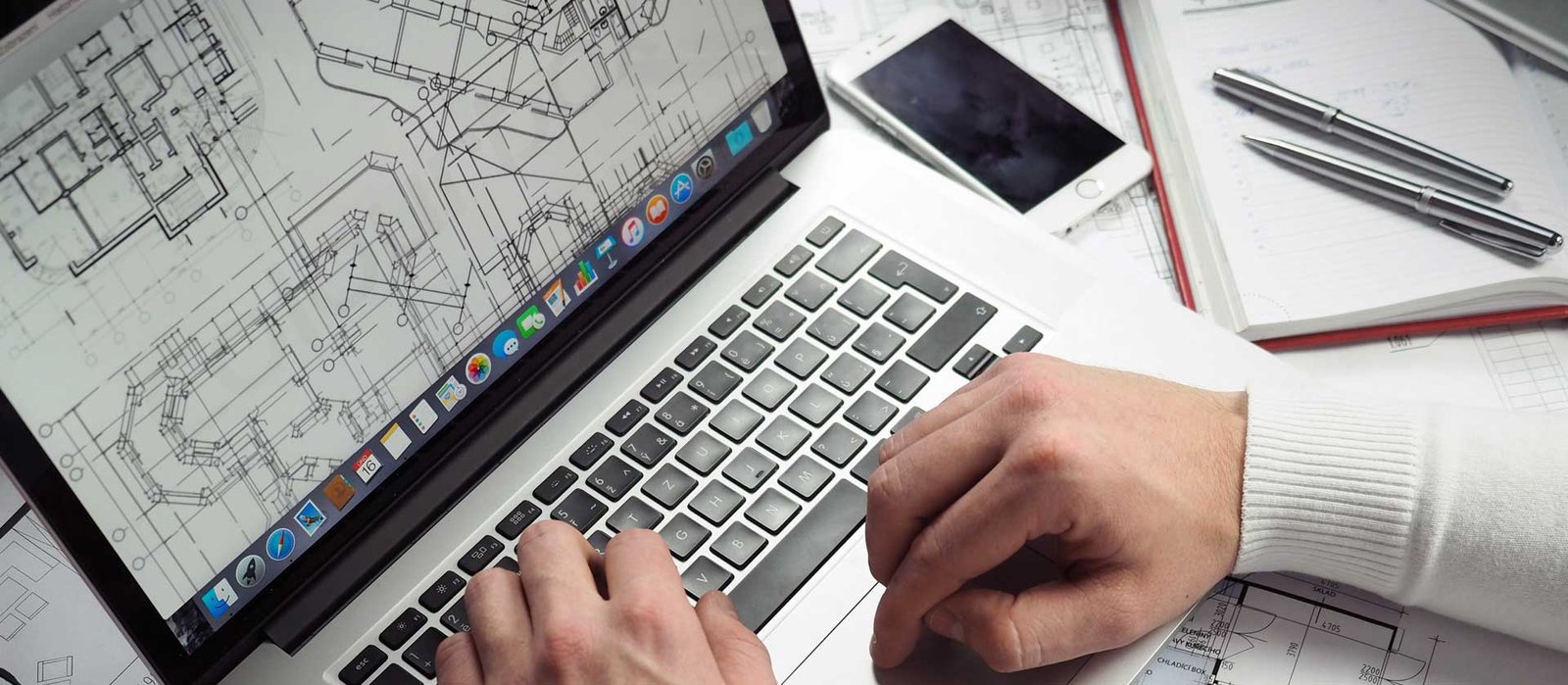 Architectural Fans
The Airius Air Pears are engineered, designed and manufactured from beginning to end by engineers, for engineers.
Why not find out how Airius can help you out in your next project. For any type of space from 2.5 – 39 metres high, there is an Airius Air Pear for every application. Cooling or heating – summer or winter – our units are proven in all climates to be very effective with thousands of satisfied customers.
Click this link to discover the world of Airius and to find out more about our unique market leading products  – www.airius.com.au
The New Narrow Aisle or 'Duckbill' Unit
The new 'Narrow Aisle Retail' series, known colloquially in-house as 'The Duckbill', was recently developed to suit the narrow cold aisles of supermarkets as a response to some of Airius' larger retail customer's architectural and engineering requests. It can, of course, also be used in a range of other applications outside supermarkets.
It deposits air to the floor in a unique elongated air flow pattern and the specific feel of the air flow also has been very well received.  'The Duckbill' air delivery profile certainly offers a whole new type of product on to the market with many new opportunities.
Offices and classrooms spring to mind as another great application for 'The Duckbill' as the air can be deposited in between those aisles of desks, (for example) offering cooling air movement to people each side of the aisle but not causing disturbance of office materials such as papers on desks.
The units are very quiet too, ensuring they will not disturb the building inhabitants. These 'Duckbills' are great for air circulation for cooling or destratification for heating energy savings in spaces up to 7 metres high.
The new 'Eyeball' Unit
The new 'Eyeball' unit also has a great new Architectural look, and is a sister unit to 'The Duckbill' detailed above. Its smaller in length than 'The Duckbill' and puts the air down to the floor in a more traditional circular pattern. Its excellent again for supermarkets but also for classrooms, car showrooms, theatres, museums, offices and numerous other applications where a quiet yet architectural option is required.
Working silently in spaces up to 7 metres high these new 'Eyeball' units are changing the way architects think about improving thermal comfort or saving energy in a space.
See here how they look in the new Toyota Car showroom in Victoria.
The Q50 EC and PS4 models
Now the new Q50 completely revises the design of the traditional Airius Air Pear and offers a smooth architectural look while providing powerful air flow for spaces up to 15 metres high. This unit is designed to be very quiet for the amount of air it discharges and moves around your space.
Larger in size than the units mentioned above, the Q50 comes in both EBM Papst EC (world's best fan motors) for full BMS control capability, or also comes in the slightly more cost effective 'Four Pole' PS4 motor version.
The whole delivery mechanism and fan motor installation been completely re-engineered to reduce noise while offering large amounts of air flow.
Of course, Airius' patented air turbine delivery system has been retained and further reengineered to ensure optimum controllable air flow with very low noise. Every component has been optimised for low noise with large air flow capabilities.
These attractive units are great for larger museums, theatres, sports halls, prisons, indoor pools and numerous other applications.
Wow! Finally, …. the new Domestic Airius Series!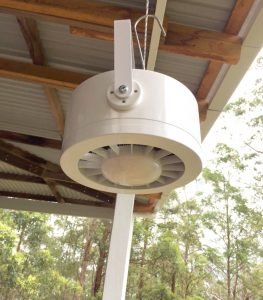 The very latest product release is the new domestic unit Airius Opal Series of Architectural fans. They fit into the same family look as the units above but are much smaller, perfect for the domestic application.  Air movement with no exposed blades in an architectural look.
Designed for houses, hotel rooms, apartments, aged care facilities, bathrooms and similar types of smaller spaces, these very small units have a range of exciting features: –
Designed to move air for cooling and destratify for heating in spaces up to 5.5 metres high.
Great new architectural shape.
Great LED light option.
Air purifying corona discharge option -great for removing mould and smells in bathrooms etc. and cleaning the air.
Option of full remote control capability for all functions.
If you would like to find out more how one of these exciting units may work for your next project please contact us…by phone: +61 (0)401 848 888 or by email at: [email protected].