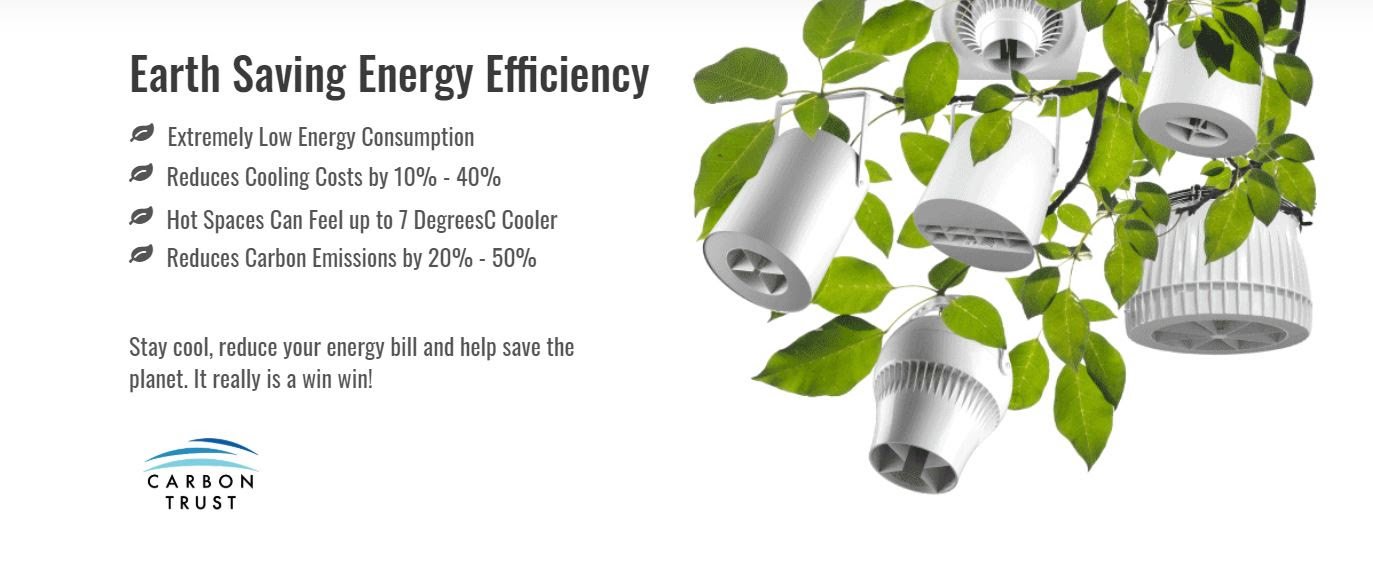 With summer fast approaching we thought we would put a spotlight onto theatres, halls and the difficulties in cooling large open spaces. Those hard to cool spaces where unique solutions and a bit of engineering genius can find a solution to major overheating issues.
St Jospeh's Chruch - Discrete and Powerful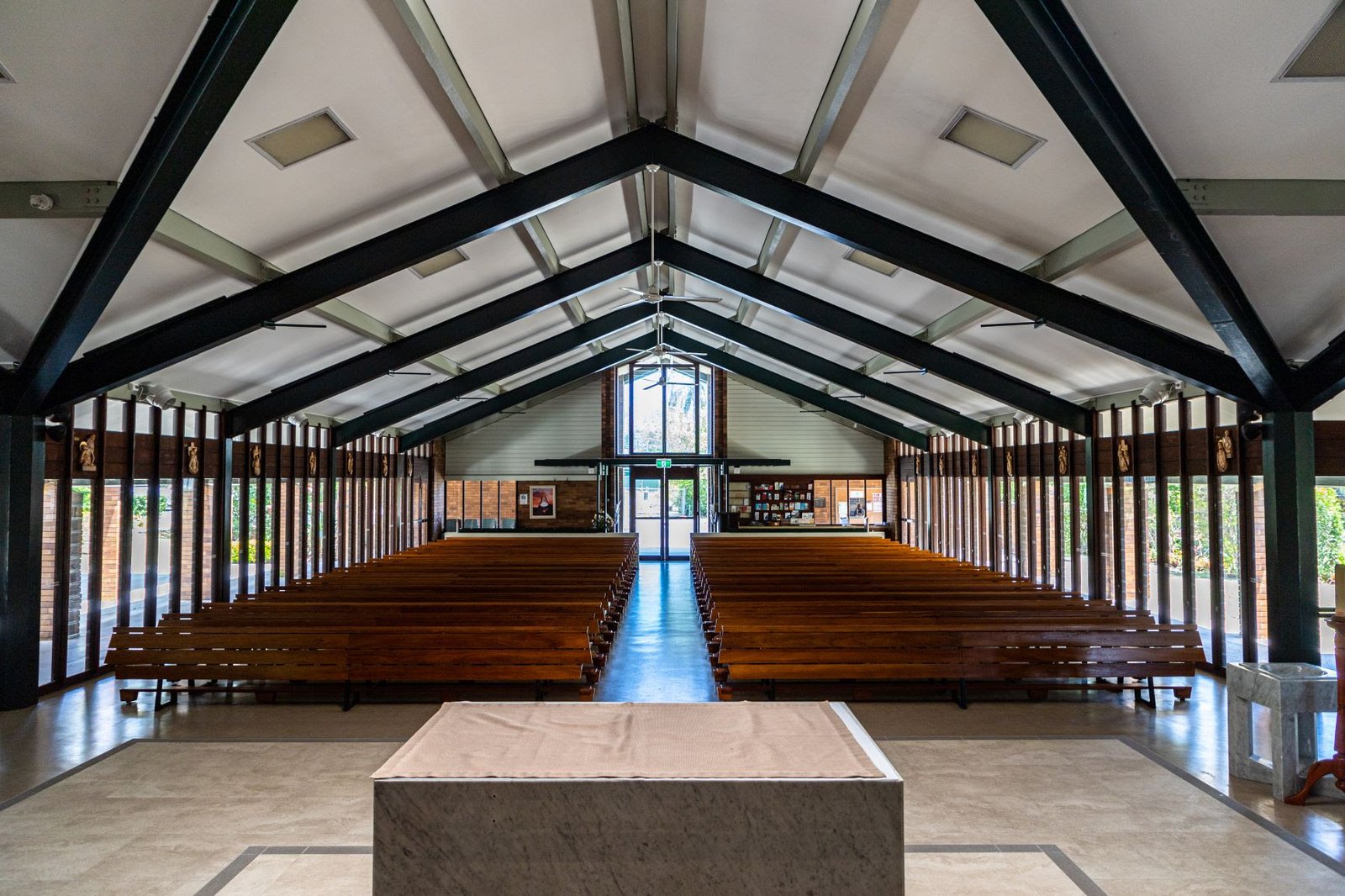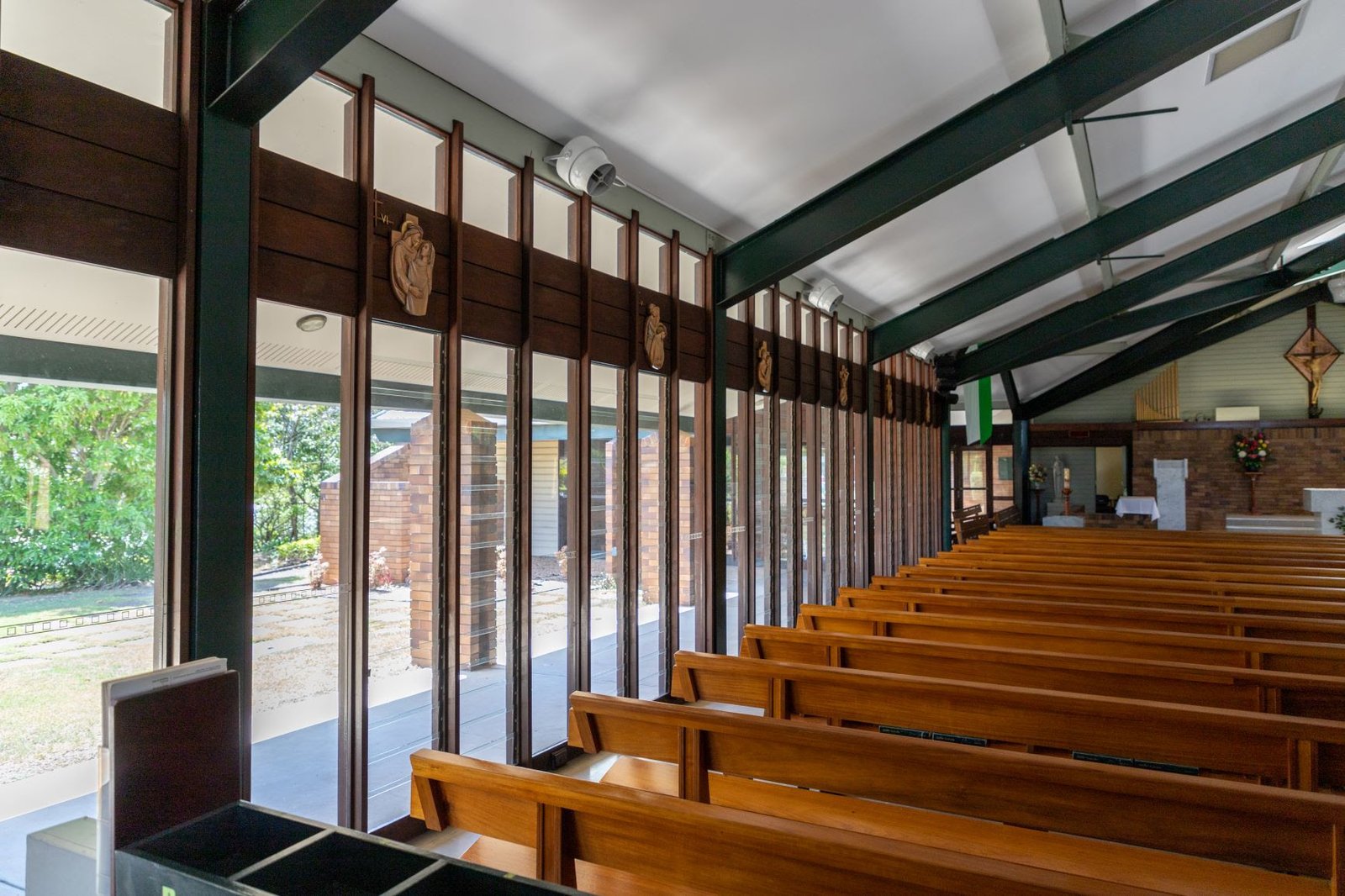 Problem
The traditional fans at St Josephs Church (shown in the main image) simply couldn't keep the church cool, the room was stifling hot and very uncomfortable. They needed an airflow solution fast.
Solution
We suggested the installation of 14 Airius Pearl S1 Fans and 1 x Airius Model 60 P4 Short as they circulate the air from the edges of the room in an unobtrusive and architecturally pleasure design.
St Josephs Church now has ample airflow to keep all of the congregation cool and ready to worship this summer. The Airius patented airflow technology is able to circulate air more efficiently and with so many possible variations of location and angle a comfort problem can be overcome with a great design layout.
Client Comment: "On Friday, we had a funeral at midday at St Joseph's. The congregation were in suits and no one looked hot and bothered, so well done. I am so pleased that we chose to go with Airius."
Learn More - Pearl Fan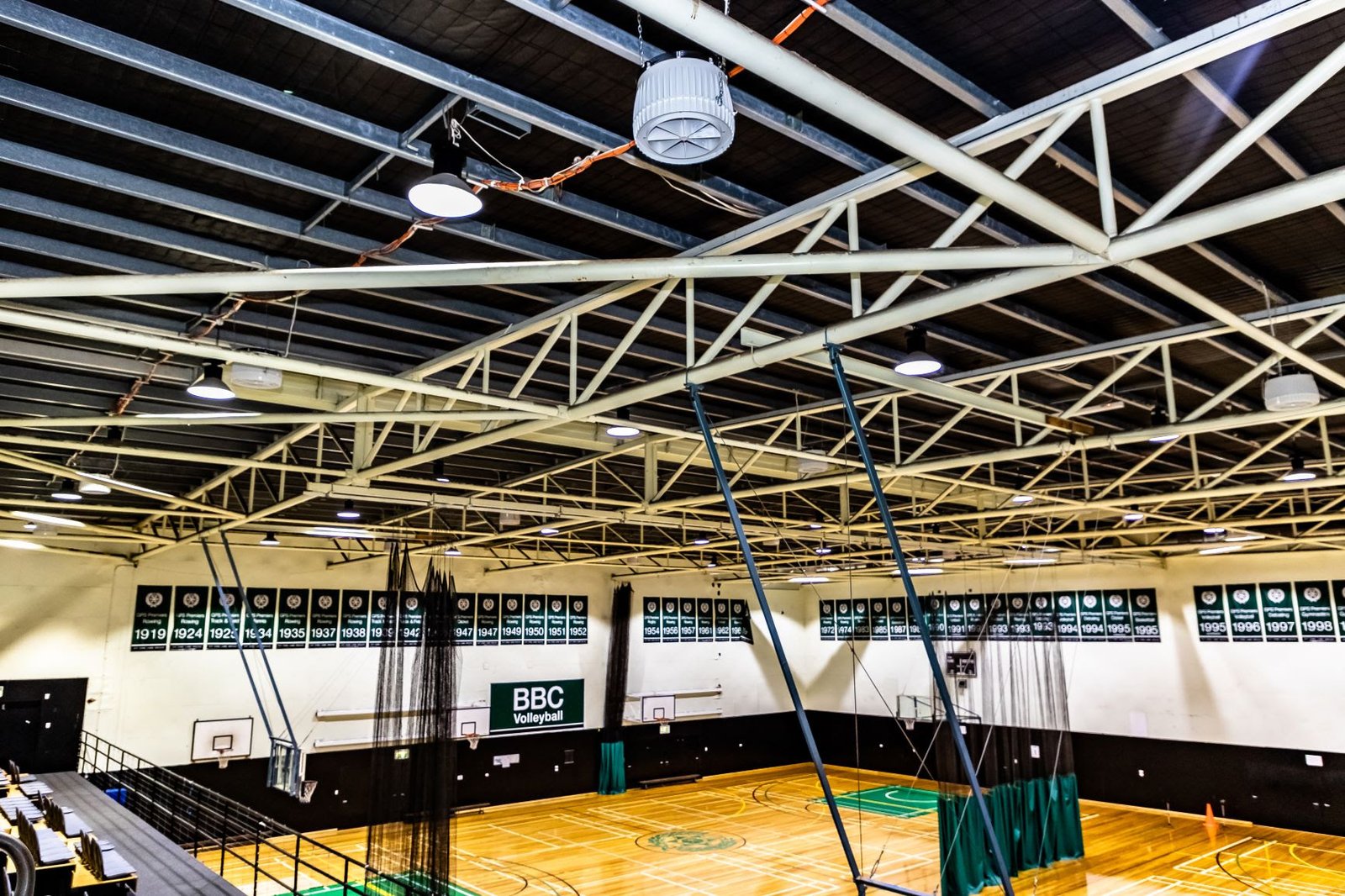 Problem
Brisbane Boys College has two major sport halls they struggled to cool and it was an ongoing problem with children and their parents. The fans they had either didn't cool enough on low speeds and on high they blew too hard (impacting assessments with paper flying away). They needed a solution that wasn't costly Air Conditioning.
Solution
We worked with the Electrical Contractors and school to create an ideal solution with the installation of 24 x G400 Sapphire Fans in both halls. Creating an airflow circulation pattern then keeps the whole hall cool as required. We also set up cooling zones so they can keep specific areas on / off or at different speeds based on airflow requirements and actions in the space.
The G400 Sapphires work seamlessly together creating an airflow pattern that cools the entire space equally. Since this installation, we have released the G560 Diamond which is designed for even larger open spaces with a whopping Thrust of 21.28 Newtons. The G560 Diamond is designed to cool in the hottest of  Australian conditions, ideal for Stadiums, Halls, Concert Halls, Gyms, Warehouses and Retail stores. The newly  renovated Ken Rosewall Arena at Sydney Olympic Park is a great example of the G560 Diamond being used for cooling large stadiums.
99 Bikes - No Duct Work, HVAC Solutions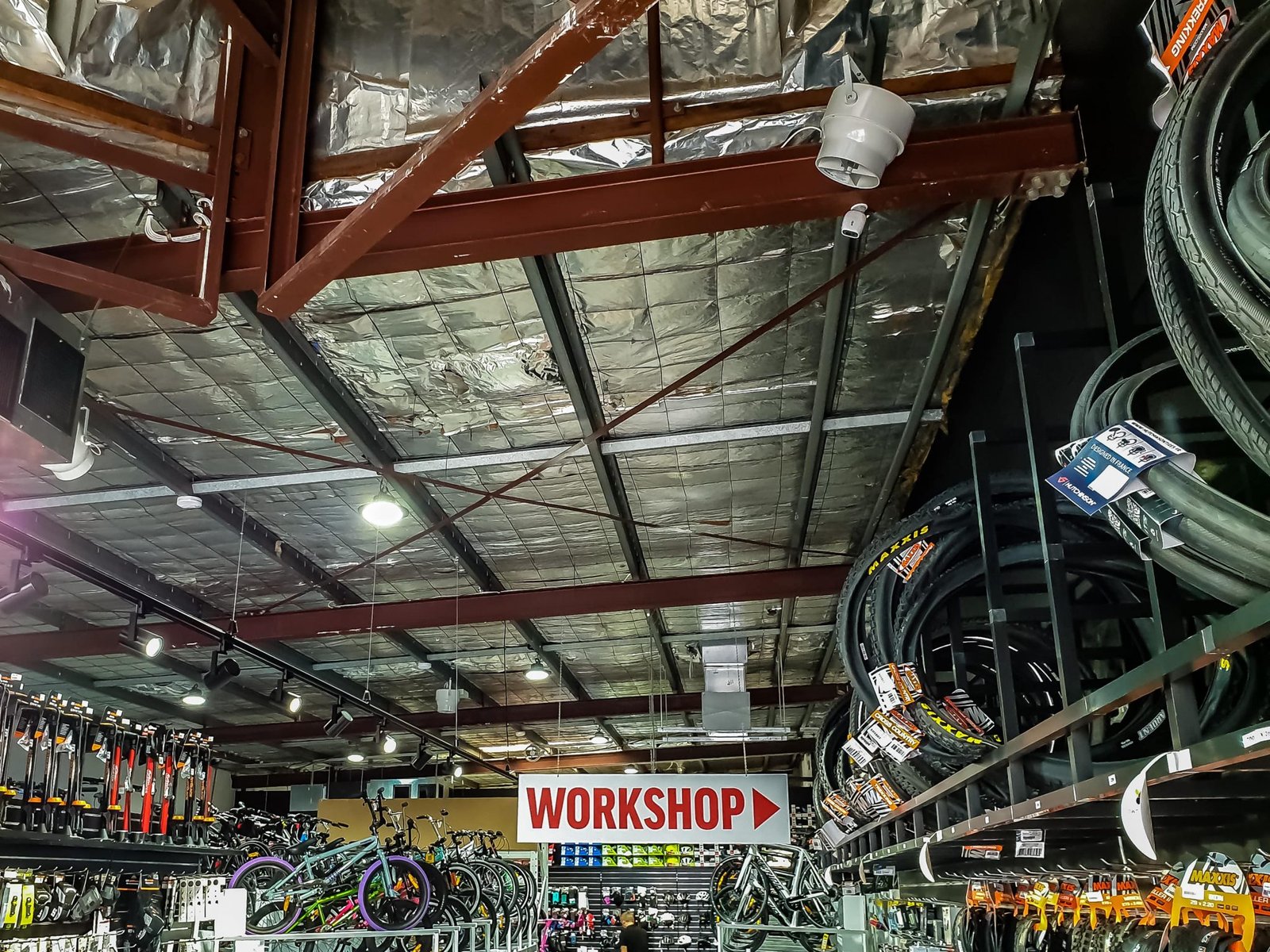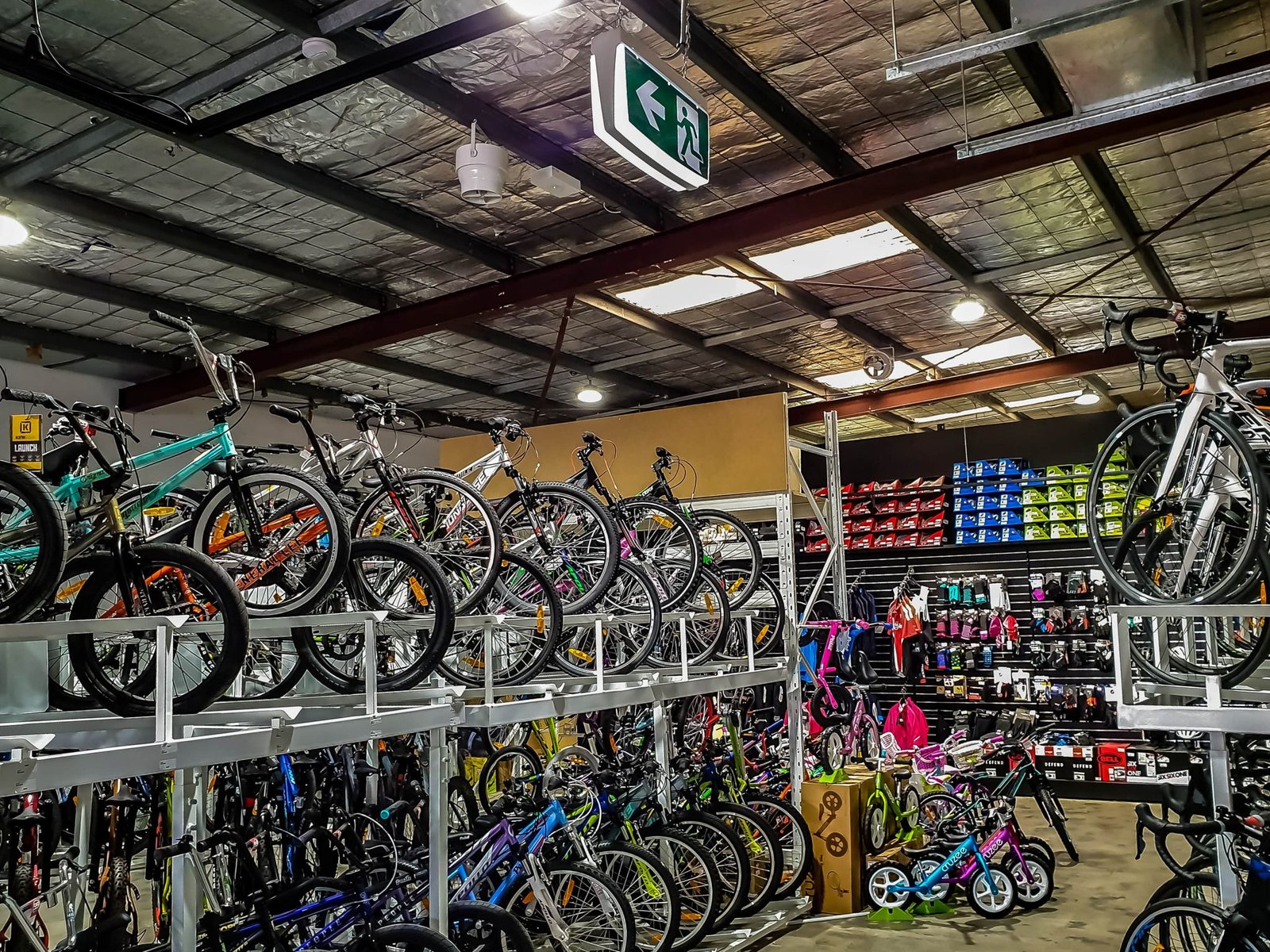 Problem
This 99 Bikes franchise in Belmont, WA was impacted by excessive heat, while they also had the desire to remove the ceiling and remove all the duct work. A task too hard for many fans, a case of thinking outside the box for Airius.  
The space – Approx 300 sq. metres with a 4.5 metres high ceiling.
Solution
We worked with ECO Climate Solutions to support the 4 x existing 14kW Panasonic ducted reverse cycle air conditioning systems. The solution, 4 x Pearl S1 fans located horizontally at the discharge points of the ducted units for air circulation and 3 x more installed vertically around the space for winter destratification and air mixing, suspended just off the roof/ceiling to ensure adequate summer and winter air mixing throughout the space.
""We are really happy with the effectiveness and low energy properties of the Airius fans. They were very easy to install, and all seven fans could be controlled from one device as required. This is a great, cost effective way of traversing the aesthetics issues with flexible duct in open ceiling spaces."

Gareth Halliday

ECO - Climate Solutions
With so many exciting things happening this summer, we look forward to working with you on further projects cooling large open spaces as we continue to grow and show the innovation of the Airius Fan Range. Contact us for further details on how to keep your large space cool at a fraction of the price of air conditioning.
Stay Cool!