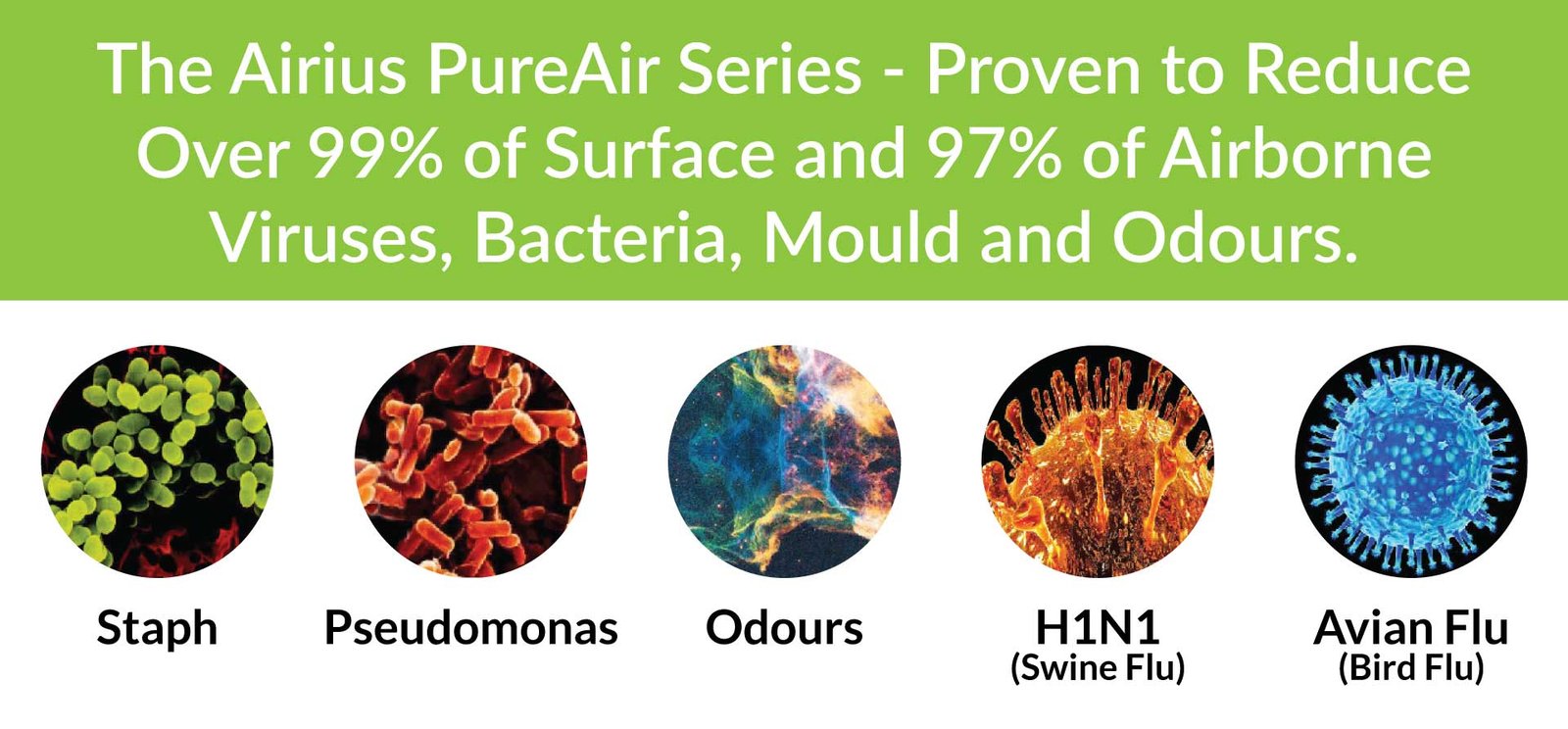 Airius PHI Kills Viruses - Air Purification Systems for Fans, Ducted / Split / Packaged Air Conditioning Units
As the Conoravirus situation continues to develop worldwide, solutions to help keep our environments safe and healthy, such as how our PHI Kills Viruses in the air and on surfaces, are ever more important.
The World Health Organization (WHO) published guidance on the 13th March to apply SARI (Severe Acute Respiratory Infections) protocols in suspected COVID-19 cases.
Did You Know? When SARS (Severe Acute Respiratory Syndrome and another of the Corona Virus family -SARS-CoV ) hit back in 2002, the Chinese Government approved the use of RGF's Air Purification technology as a protective measure against the SARS Virus, the great news is, it's a simple and cost-effective solution every business and home could afford.
The great outcome for you is RGF & Airius developed the PureAir PhotoHydro-Ionization (PHI) fan series and Airius are your Australian distributors for the RGF range of cells that can be inserted into Airius® fans or easily retrofitted into every existing or new Air Conditioner – Splits, Ducted and Packaged units.
For less than $1K a Mini Split Cell or QR PHI could be retrofitted to a Split Air Con or Ducted Air Con System, for example, in a home (in as little as 30 minutes per split) and you could be back to a healthy environment in a matter of hours. Then you can rest assured with the peace of mind that Airius PHI kills viruses in your air and on surfaces around you, which at this time is a luxury few are able to enjoy.

AIR PURIFICATION RETAIL & COMMERCIAL SOLUTIONS
PHI Fans
Ceiling Height – 2.5m – 10m
Available in Air Pear, Suspended and Designer fans.
Multi-Directional Airflow.
PHI Ducted Systems
Retrofits into existing Package & Ductwork
Air Purified in a matter of hours
Fast and Cost Effective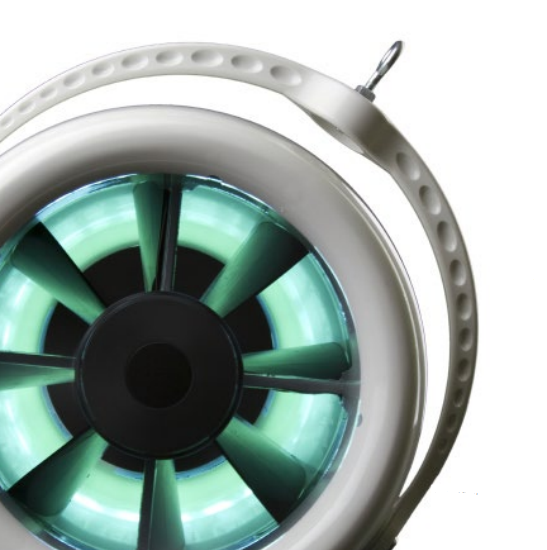 PERFORMANCE
4-log reduction (99.99%) surface bacteria/virus reduction.
Over 80% VOC reduction.
78% of Microbes in human sneeze killed at 1 metre.
97% airborne mould and bacterial reduction.
99% reductions of E. Coli, Listeria, Strep, Bird Flu and many more.
85% odour reduction.
Learn More about PHI