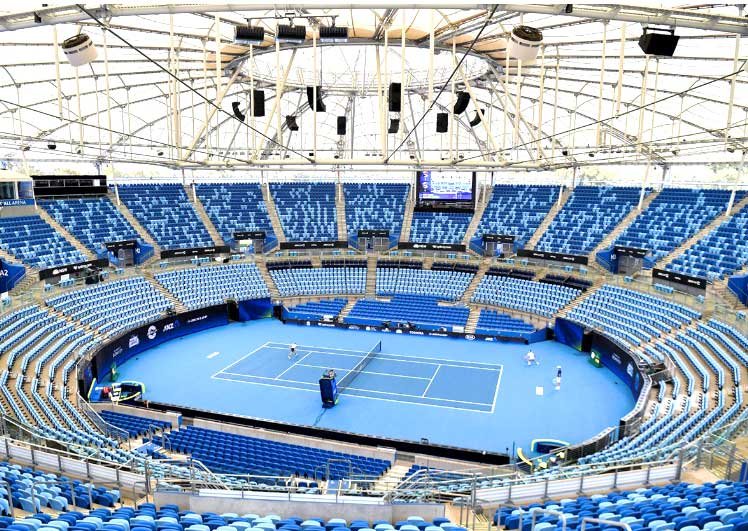 Ken Rosewall Arena Keeping the Tennis Cool with Airius Fans
Welcome to new decade, we hope you have your fans sorted as the weather continues to get warmer! With many astounding projects in 2019, including the famous Ken Rosewall Arena Fans, we are thrilled to keep moving forward and working with remarkable partners.
So, we thought we'd put a spotlight on stadiums, those large open spaces and hard to cool areas; where an unparalleled solution is needed to increase comfort, improve air circulation and optimise satisfaction for building users.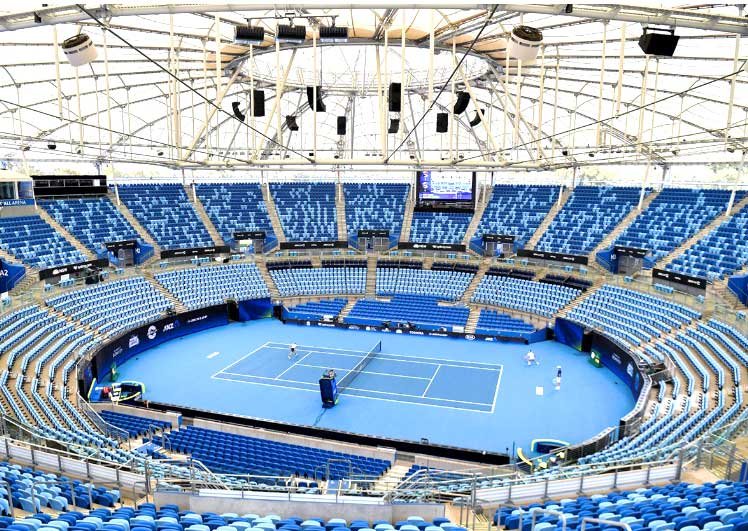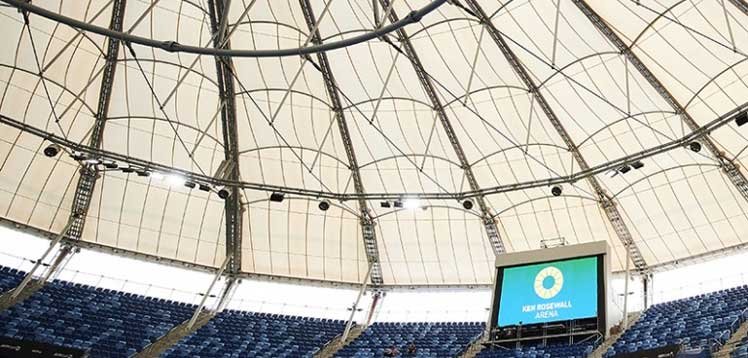 Problem
With temperatures soaring and the Australian weather unpredictable, players and spectators at Sydney's Ken Rosewall Arena were suffering from severe overheating, heat strokes and sun exposure due to lack of roofing and lack of air movement. With the recent New South Wales Government funded $50.5 million upgrade, a roof was built to cover the stadium and its users.
Being awarded the supply contract, Airius was tasked to provide and engineer (in conjunction with the project team) our new world class "Large Open Space Fans", the Diamond G56O for this prestigious arena, with the intention to  help keep over 10,000 sport fans cool. This is a project that couldn't fail and demanded that the inhabitants would  feel the cool breeze only the Diamond G560 fan offers in such a large space.
Solution
With project partners Cox Architecture, Arup and PJS Air; 24 of Airius's market-leading fans, the G560 Diamonds and 48 of the smaller, innovative Onyx EC fans, were installed in the arena, providing air movement and maximised thermal comfort to players and spectators alike. These new aesthetically pleasing and unobtrusive Ken Rosewall Arena Fans provided the perfect air movement and cooling solution with the added benefit of not obstructing lighting, and being able to be controlled by the building management system (BMS).
Despite the velocity of air the G560 fans discharge, they are extremely  quiet, due to their very low RPM and large blade size. This innovative and powerful fan is literally 'blowing away' its competitors. With the redevelopment of the arena and the installation of the G560 fans, the users of the facility can now watch the sport all year round without having to worry about temperatures or cooling.
Lightweight  yet powerful fans were needed for this project as they had to work with the unique flexible roof structure, (similar to a tent) which results in the roof structure constantly moving and flexing. Therefore, a solution that wouldn't impose weight or attachment constraints or was affected by the moving substructure, was required. As a result, the Airius G560 fans were the only fans that could do the job.
Problem
Ballina Indoor Sport Centre (BISC) in the very hot northern NSW region, (designed by PDT Architects and Multitech Solutions) recently opened their new indoor sports facility. Housing two multi-use courts, the centre required a solution for air movement and cooling for their players as well as the rest of the facility. The fans needed to be highly durable (with many balls flying around) while  creating an airflow solution to keep all players cool on the hottest of days.
Solution
In need of an integrated, visually obscure solution that would produce quality air movement, improving thermal comfort while not being  impacted or damaged by balls, 12 x Air Pear Black 60 EC model fans were installed over the two courts, by Northernair mechanical contractors. Airius patented technology is able to increase circulated air movement around the courts, improve the satisfaction of players and staff members while using very low amounts of energy and noise. The Air Pears provided the perfect solution. As well as being unobtrusive, blending into the roof of the centre, the fans are aesthetically pleasing and easily relocatable if needed.
With a massive thanks to project partners Multitech Solutions, PDT Architects and Northernair.
With so many exciting things happening this summer, we look forward to working with you as we continue to grow and show the innovation of the Airius Fan Range.
Stay Cool!