With margins falling through the floor in the HVAC industry over recent years, we've developed an inexpensive alternative to our Airius Air Pear – The Airius Pearl Series – and it beats competitors including Zoo Fan in every way including price, availability and ease of installation.
It's an incredible deal, incorporating some of the technical advancements that have made Airius fans world-famous and trusted by…
DHL | Halliburton | Tyco | Toyota | BMW | Qantas | Coles | Foodland | Aldi | British Airways | CSIRO | YMCA | PCYC | TAFE | Marks & Spencer | Dept. of Defence | Air France…to name a few.
Rigorously tested for performance and longevity, it's in a class of its own and the standard by which all other destratification fans will be judged.  Take a look:
Price:  The investment for Airius's new Pearl is significantly less than what you'll pay for a Zoo fan, despite the fact it outplays them in many areas, some examples you can see in the chart below:
Comparison Chart – Airius Pearl Series Vs. Zoo Fan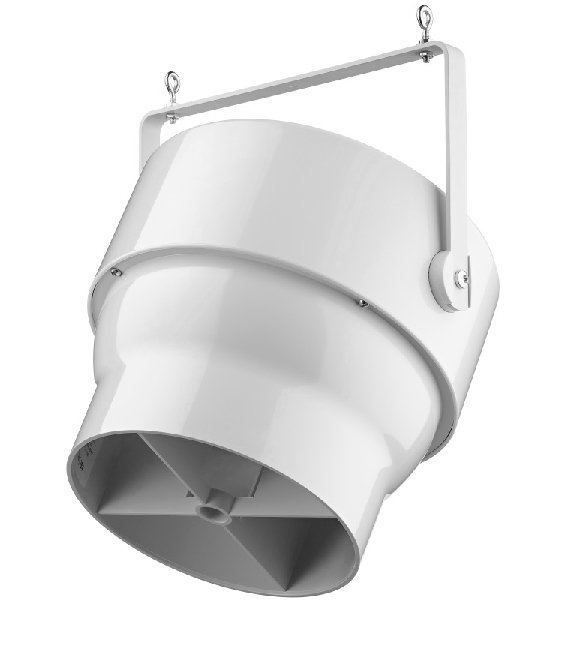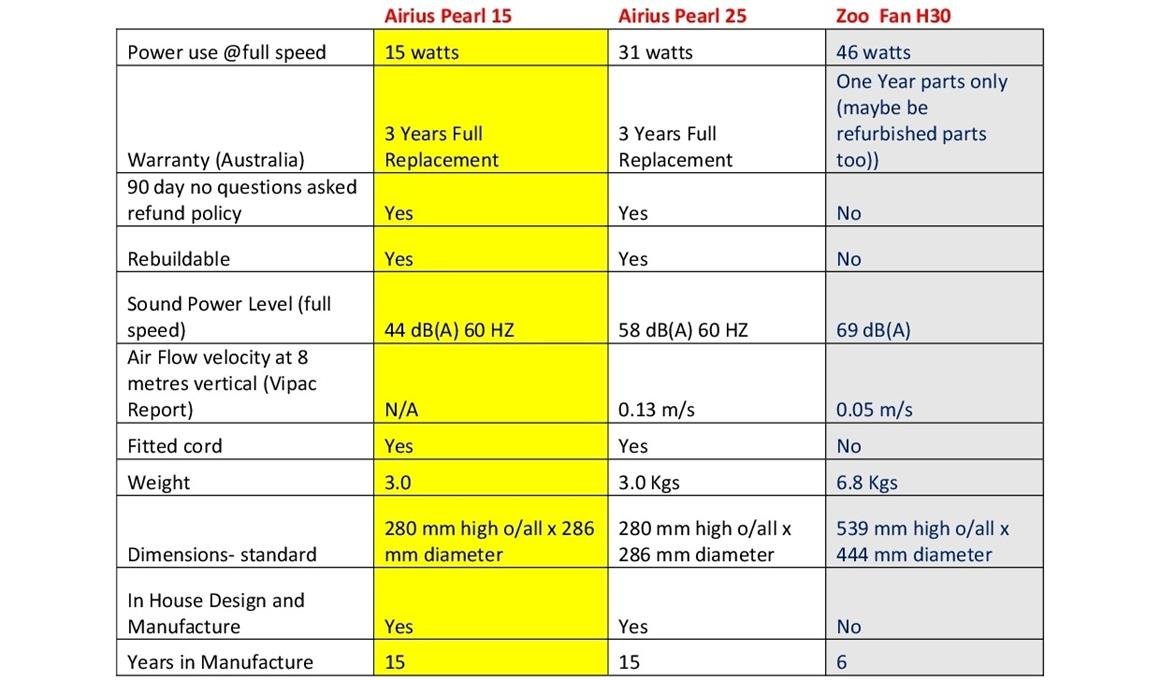 Availability: There are currently over 200 Airius Pearls in stock. And if we accept an order from you – we guarantee to deliver it within the agreed time period – or it's free. That's right, if we inconvenience you in any way, we forego the price.
Ease of Installation: To make it super-easy to install each Airius Pearl, with every order you'll receive an install kit including a fitted lead and supplied plug and other accessories.   And remember, the Pearl's compact size, simple design, low power & noise, and high performance means you can easily install them without ductwork and grilles – making your project even more cost efficient.
Don't be deceived by large companies with snazzy salespeople. With the new Airius Pearl, we give you a significantly better price, guaranteed availability, and ease of installation you won't find elsewhere.
Don't fall for inflated claims – ask for the facts and do real comparisons.
With the new Pearl, there's simply no other product that can match it.
Want to know more?
Then contact us for a free information pack here… [email protected].
Or call us directly on +61 (2) 6608 2736.