Some of the hottest days on record!!! So, how can I get air movement without redesigning lighting?
The latest summer heatwaves experienced around Australia have increased the desire to get cool. When temps exceed 36 Deg. C on a regular basis, understandably, thoughts go to cooling.
In this day and age, you have four options to deal with overheating buildings:
1. Air conditioning
2. Air movement
3. Evaporative cooling
4. Do nothing
And then of course we have the ongoing comfort debate of 'I'm comfortable' and 'I'm not' no matter what you install. Research tells us you will always have 15-20% of building inhabitants uncomfortable no matter what solution you use.
Now in simple terms all three options have limitations and advantages (The fourth option's limitations are obvious).
We all know air conditioning improves comfort, but it is expensive to install and operate. Also, how effective is it when asked to operate at significant temperatures above its design dry bulb temp. For example, if its dry bulb design temp is 33 deg C, how effective is it as 39 Deg. C. or 45 Deg. C.? and how much is it costing you to run?
And if it is a big space, like a sports hall or warehouse, how effective is it in mixing and distributing the air and making it effective all around the space – wall to wall, ceiling to floor?
Additionally, you don't want to over design the system so it will cope with the 20 – 30 days a year where temps will run above say 36 Deg C. otherwise you are spending a large amount of money on something you don't use often, and the system will mostly run inefficiently.
At approx. $450 per square metre, install cost, effective air con is expensive. In a 1,000 sq mts., 2 basketball court sports halls on average are 10 metres high, that's $450k plus high running costs of … per sq mts.  That's a lot of large!
Evap cooling has its adherents, but it also has limitations around use in situations with relative humidity above 30%. In our experience, (based upon what clients tell us) evap coolers also suffer from efficacy issues via mixing and distribution limitations being usually mounted in one point and trying to service too large an area.
Moving air with fans is the third option. The most prevalent fan types for large internal areas are large bladed HVLS fans. Certainly, popular but are they the best solution?
One of the key negatives associated with large bladed fans is lighting design or need to reposition in retro fits. You can't mount large bladed fans under lights, or you will experience a nauseating strobing effect. It makes people feel ill and lose productivity or attention in sports or even trigger seizures in some people.
Let's look at a recent project Airius completed where there were four basketball courts in a 10-metre-high facility.
The architects and engineers were having a terrible time trying to arrange the lighting around 7 large bladed HVLS fans and ensure even light spread everywhere on the floor. Remember it's a sporting facility. Lighting distribution on the floor is critical.
With the fans having diameters of 5.5 metres, plus the requirement to keep the lighting 1 metre clear of the fan blade tips, there was a lot of area in the facility (320 sq. mts.) or approximately 15% that couldn't be covered by lighting, leading to massive dark spots. A lighting engineer's 'nightmare' we were told by the architects. Poor guy had to work out where the lights needed to be placed to provide equal lighting balance. The increase in billable hours for the consultant were beginning to pile up.
The architects found it all too hard so went with the easy option. 16 x Airius Model G400 EC Sapphire Plus fans over the four courts – 4 systems per court evenly spaced. No more lighting design issues!
These Airius units, only 500 mm in diameter and 330 mm high and weighing only 14 kgs each, had no impact on the lighting at all.
With significant and comparable air movement (similar to a HVLS fan) at around 1 metre above FFL, the design flexibility which the G400EC units allowed the consultant, equated to significant savings to the client. Lighting design costs, structural costs, electrical costs (no 3-phase required) all became non issues. Despite having more fans, both capital costs, running costs and consequential costs saved the client over forty thousand dollars!
And that air movement, even on those very hot days of 36 Deg C and above, can make people feel up to 6 degrees Cooler!
The overall cost of the Airius fans is usually around $20-30 per sq. mts installed (subject to site conditions) – remember, ducted A/C is $450 /sq.mts! The savings speak for themselves.
So Airius fans, in large internal spaces, offer a cooling solution that is 90-95% cheaper upfront than an A/C option and usually around 20-25% cheaper than an HVLS option. Extremely cost effective air movement without redesigning lighting.
If you have an overheated large space such as a warehouse or factory or sports facility and are looking for a cooling solution, join the latest Airius customers such as: –
• The Kings School, NSW
• The Iconic Fulfilment Centre, NSW
• Revolution Sports Park, NSW
• Lush Cosmetics, NSW
• Trinity Grammar, NSW
• Urban Extreme Sports, QLD
• Smithfield High School, Cairns, QLD
• Daly River Sports Centre, Katherine, NT
• Cedar College, Adelaide, SA
• Corangamite Council Camperdown Sports Centre, VIC
• Gungahlin School Sports Centre, ACT
• PLC Perth Sports Centre
• Wattle Grove Shopping Centre, Cabramatta, NSW.
• Villawood Climbing Gym, NSW
• Rockhampton Grammar School, QLD
…..And numerous others
These clients could simply install the Airius fans and get them up and running within a day or two of install commencement. Simple, with no grief, a real plug and play solution, and ….effective air movement without redesigning lighting.
If you need more info or would like to find out more about how Airius can excel in moving air for cooling your facility please contact us.
Have a look at some of these great install pictures.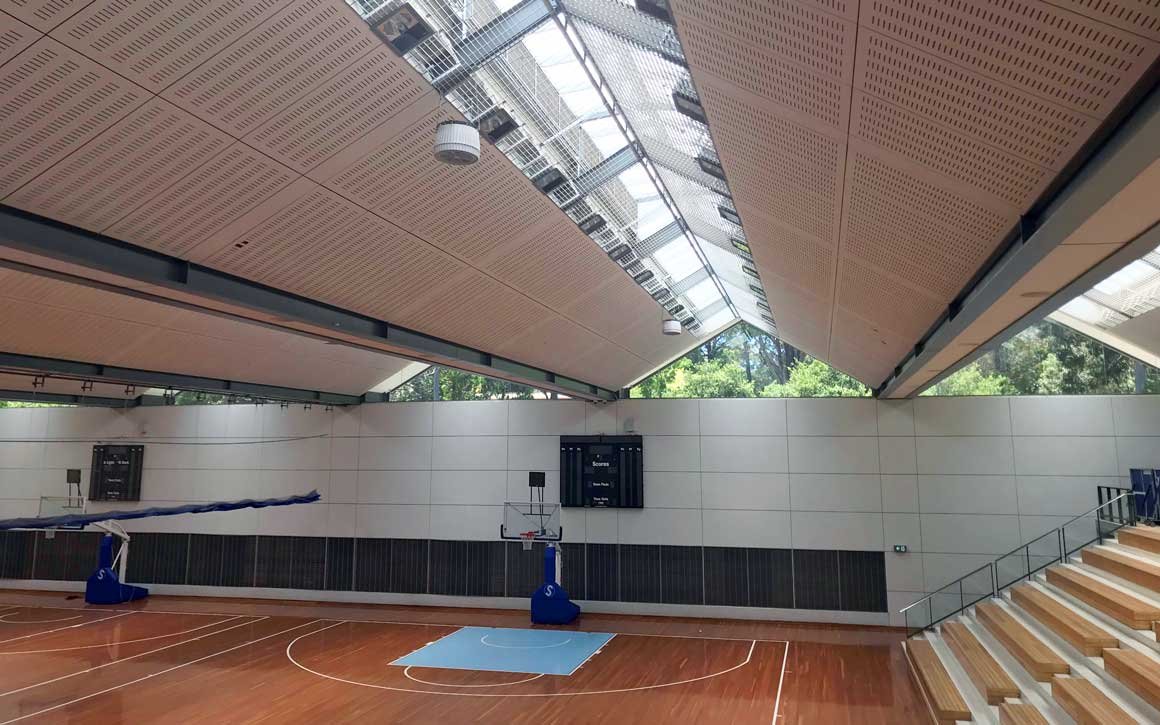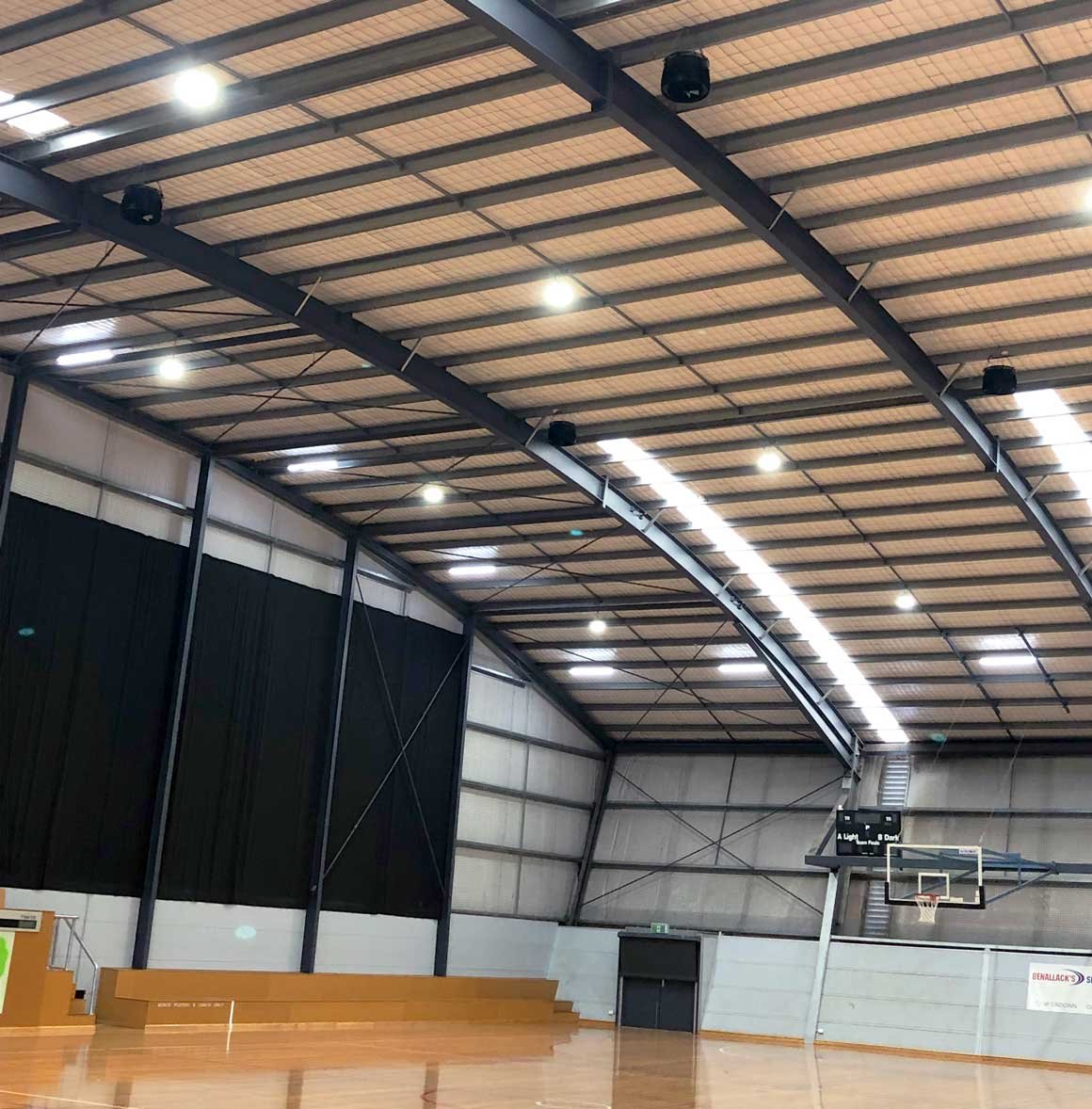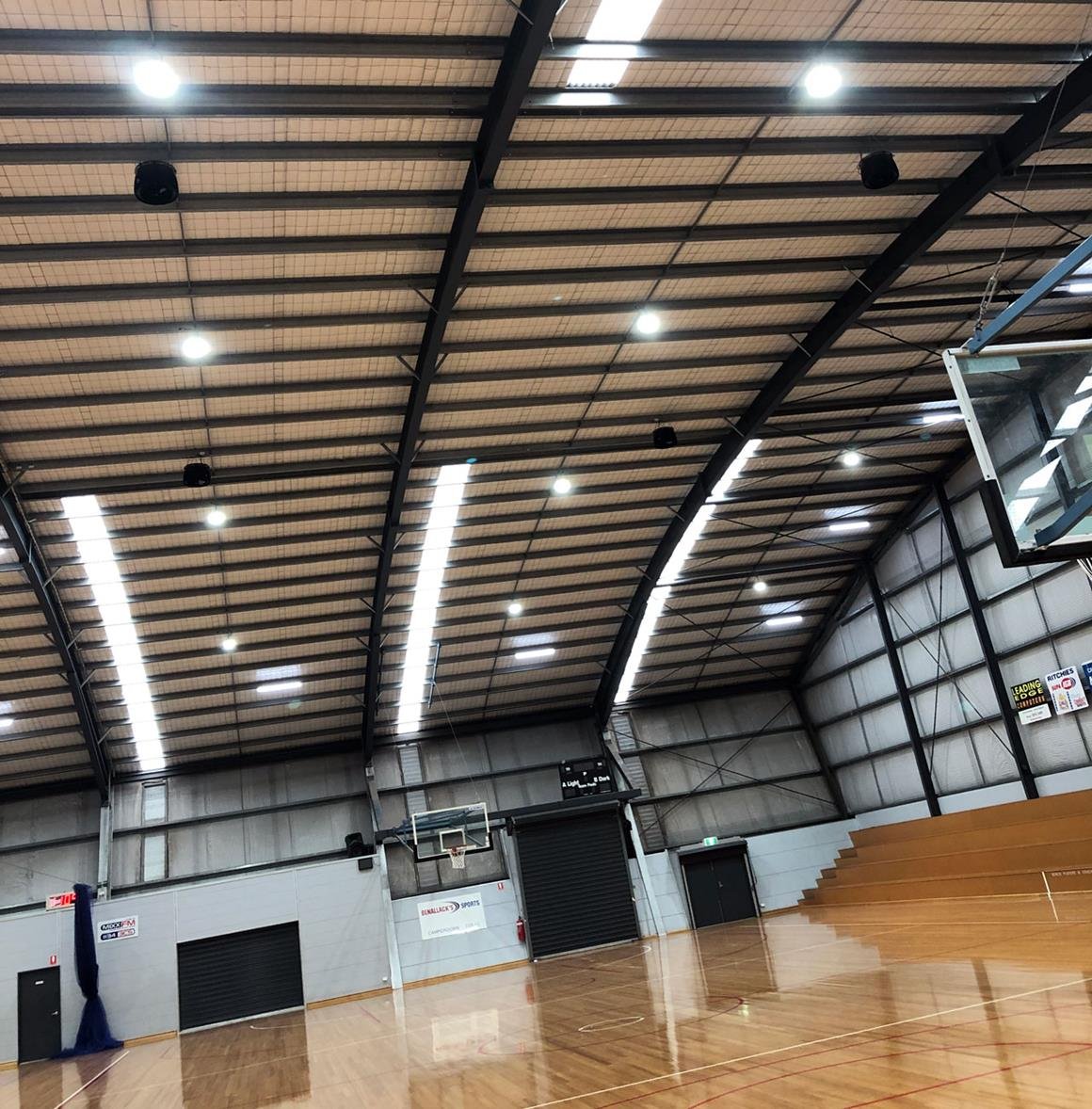 Trinity Grammar School (NSW)
Macquarie University (NSW)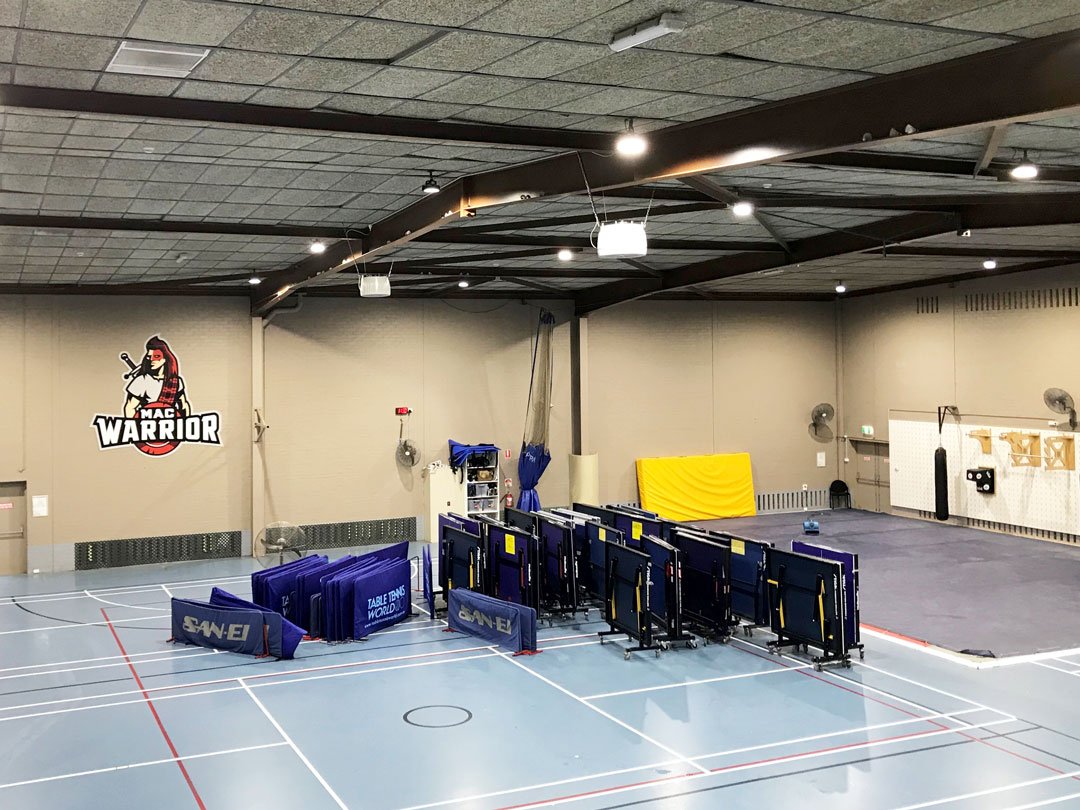 Our Lady of Sion College (VIC)