Save energy & improve comfort by simply moving air…with no exposed blades!
From private to public schools, primary schools to universities, implementing a cooling airflow system in sports halls and classrooms can greatly improve comfort without the need for air-conditioning. Airius specialise in air movement systems that provide precision air speeds for airflow cooling. Each model of high-quality, engineered Airius® air turbines with patented aerodynamic airflow delivery have distinct velocity profiles and thrust performance for every type of ceiling height and air speed requirements.
Airius Fans vs Exposed Blade Fans
Image: Woodridge State High School Multi-Purpose Hall, QLD – G560 EC
Large, exposed blade HVLS, ceiling and pedestal type fan systems are prone to damage from wayward sports equipment and should be surrounded by cages, which often cost more than the fan unit itself. They also require lighting re-designs and ongoing maintenance which are costly and disruptive tasks.
Airius air movement systems have no visible moving parts to distract children while they learn or play sports and are easily mounted on ceilings or walls. Airius fans are also used to increase effectiveness of A/C, ensuring even temperatures across all types of learning spaces significantly improving energy efficiency, thermal comfort and student concentration.
Image: St Eugene's College, QLD – Retail Series R20EC
The Airius Air Pear & Gem Series for High Volume Education Spaces
Benefits of Airius Fans in Schools
Proven low-cost sustainable cooling solution for school multi-purpose halls
Up to 35% reduction of heating and cooling energy costs
Combat stagnant, stale air and improve internal environment quality
Optimise comfort for students and staff without air conditioning
Maximise the efficiency of all types of HVAC systems
Simple, low noise, unobtrusive installation
Non turbulent air flow great for woodwork etc. teaching spaces
Broad range of architecturally unique fans
No lighting strobing or distracting exposed moving parts
Mitigate odours, viruses, bacteria, and VOCs with a PHI or NBPI cell in the fan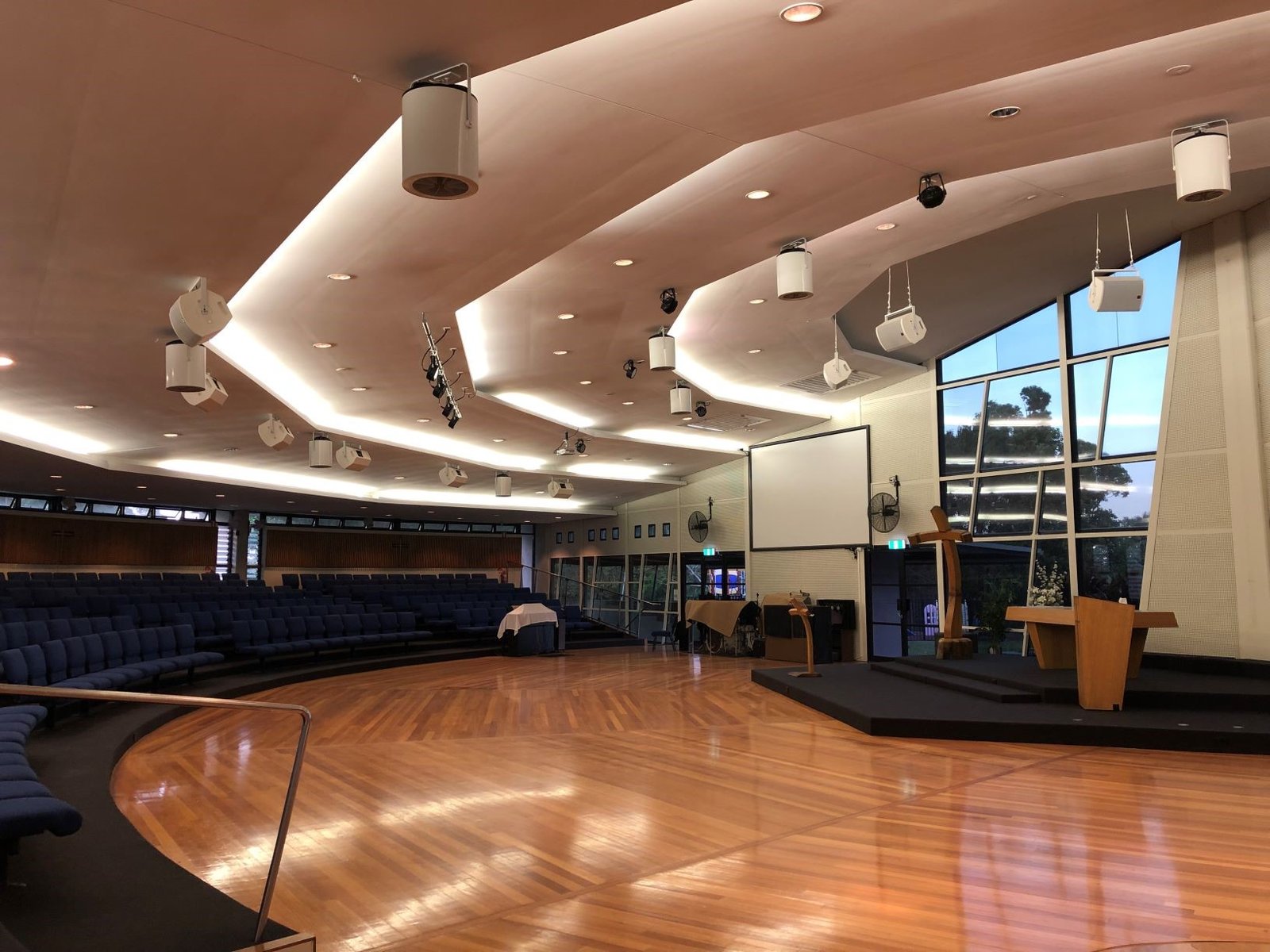 Image: Immanuel College Chapel, QLD – Q50EC
With the addition of air purification through PHI or NPBI cells in Airius fans, you can have air movement and an air purification system all in one. Preventing the spread of illness including SARS COV2 (COVID19) and in turn keep attendance high by reducing illness absence, improving wellness and learning outcomes.