It's time to change the conversation around COVID...
As we stare down the reality of our third year of living with COVID and edge ever closer to endemic stage, it's time to shift the conversation away from "how can we avoid it" to "how do we make it safer to live with it."
Air purification technology has advanced significantly since the days of filters, and it is now possible to "actively" kill viruses and bacteria in the air (including SARS-CoV-2) as soon as they are introduced, rather than waiting for contaminated air to be drawn through a filter to be cleaned.
This advanced air cleaning method is known as Active Air Purification (as opposed to old-style Passive Air Purification).
We can reduce the spread of COVID indoors by actively cleaning the air
The PHI-CELL® (Photohydroionization) and NPBI (NeedlePoint Bipolar Ionisation) technology used in the Airius PureAir Series fans have the capacity to eliminate up to 99% of viruses and other contaminants in the air, as soon as they are introduced.
Purifying and cleaning the air in workplaces, schools, public venues and in homes means we can reduce indoor COVID transmission and the ability for us to get back to some sort of "post-pandemic" normality.
Many savvy Australian businesses and organisations have already implemented air purification technology including The Langham Hotel Melbourne and ACT Schools, but compared to the US, UK and Europe, Australia is lagging in our adoption of this game-changing technology.
It's time to get serious about active air purification.
To find out more or to get a quote, get in touch and speak to an expert today.
Talk to an expert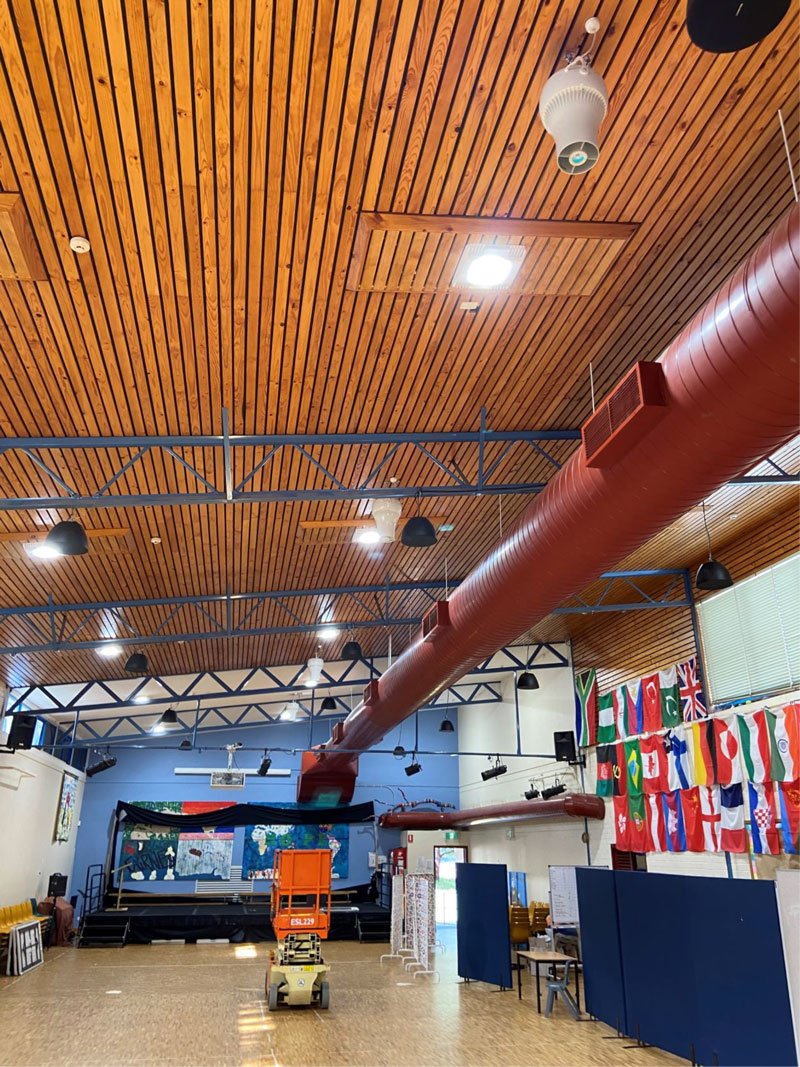 Mt Rogers Primary School in ACT installs Airius PureAir air purification fans